Anna Maxwell Martin's Ex Husband Supported Her until His Death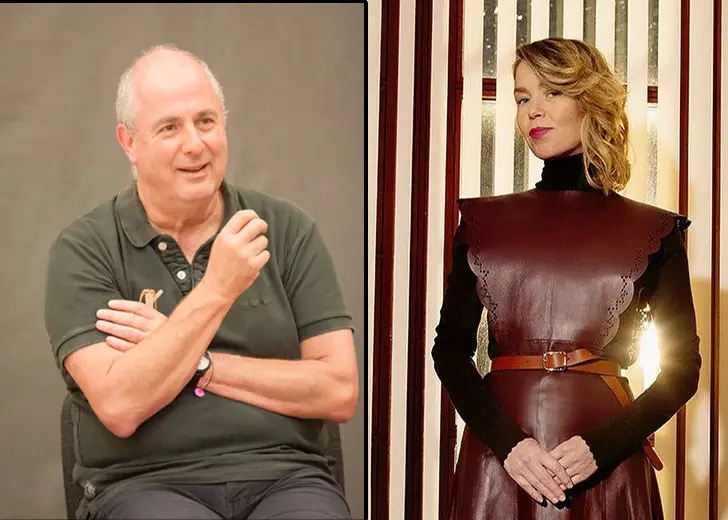 Anna Maxwell Martin kept the news about her divorce from ex husband, Roger Michell, to herself for a while. But it was big news when she finally talked about it.
There was no animosity between the two, though. They had parted amicably and remained supportive of each other even after the split.
Anna Maxwell Martin's Ex Husband Was 'Amazing'
Martin sat down with You magazine in April 2020 to talk about many subjects, one of which was her love life.
The conversation about her personal side of things began with the subject of how she first fell for Michell.
The duo first met when Michell, a director, cast her as Sophie in a play in 2003. She immediately fell in love with him.
Her now-ex husband did not show any romantic interest towards her at first. On the other hand, she had already decided to have children with him.

Anna Maxwell Martin for Grazia UK in June 2021. (Photo: Anna Maxwell Martin/Instagram)
She even joked during the conversation that she basically "groomed" him into loving her. They started dating in 2004.
Immediately after this, she broke her divorce news for the first time.
"But you know we aren't together any more," she said, revealing they had not been married for some time.
She kept it a secret because she didn't want to affect everyone else involved in their lives, including their four children.
They were getting through the process in a non-toxic way. And the divorce hadn't destroyed the love they had for one another, either.
When asked how she was coping as a single working mother, she denied being one. Then she credited her ex husband.
"Roger is amazing. I feel incredibly supported," she gushed. "We always have conversations about work. He is great and we also have a brilliant nanny, and my mum helps out with the girls as well, so all is fine."
Their marriage ended in 16 years, but her love for his food is still there. After the separation, her ex husband had even promised to cook parts of their Christmas dinner.
He kept his promise — but just once.
Michell passed away on September 22, 2021. He was 65 at the time.
#RogerMichell. That lovely man. Died in his sleep last night . We the cast , with our director Roger, all tattooed a bird after shooting Blackbird- friends for life. Roger was only 65. We are all gutted. I grieve with his family. Great man. Vale Roger. Xx pic.twitter.com/qCqPSAAUBP — Sam Neill (@TwoPaddocks) September 24, 2021
Martin and Michell had two children — Maggie and Nancy. They also raised his two kids — Harry and Rosanna — from his previous marriage with Kate Buffery.
Anna Maxwell Martin Always Wanted to Have Children
Martin always knew she wanted to be a mother. She confessed to You magazine that her children were the center of her life.
But she hadn't thought about the comments she would get about her career after having children.
Now having raised four kids, she has proven the stereotype wrong. And she has learned a lot from having them.
It had changed her "in a good way." She made a lot of mistakes raising Harry and Rosanna. And she learned from them.
Harry has already started in the movie business. He wrote and directed a movie called Ilkley, which Martin starred in.
Her three daughters are becoming their own person. Nancy, her youngest daughter, is apparently just like her. Her eldest, nothing like her.
They're now getting into makeup, TV shows, and other things. The only thing she doesn't want them getting into? The entertainment industry.