Anna Faris Secretly Married Michael Barrett
"I'm sorry honey. I just blurted that out. But I just can't say fiancé anymore," Faris confessed.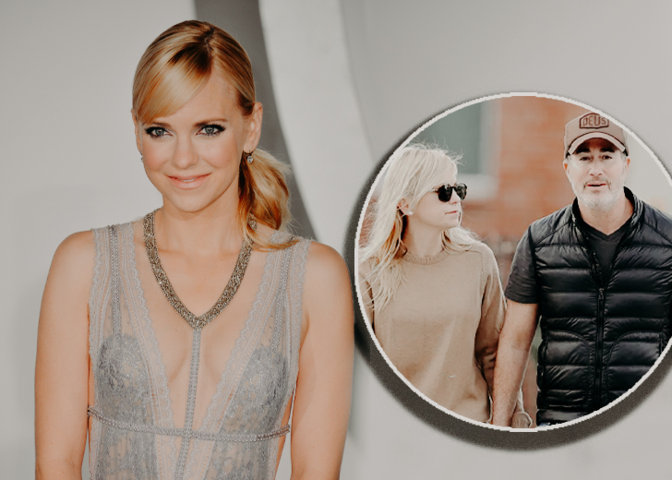 Anna Faris recently confirmed that she was married to Michael Barrett. Faris made the announcement on her Anna Faris Is Unqualified Podcast. 
In the July 19, 2021 episode of the podcast, Faris disclosed to a caller that she decided to elope with her fiancé in a courthouse marriage in Washington state.
"I'm looking around.. my fiancé's right — he's now my husband. Yes, we eloped," she spilled. "It was awesome, yeah, it was great."
Faris and Barrett Eloped
During the course of their conversation, Faris kept referring to Barrett as her fiancé right up until she couldn't hold the ruse any longer. 
"I'm sorry, honey. I just blurted that out. But I just can't say fiancé anymore," the Mom actress said at the time. 
The confirmation of their marriage came just a day after Barrett was spotted donning a simple yet elegant wedding band during his dinner with his wife on Tuesday, July 18. 
Daily Mail reported that the couple was accompanied by Faris's eight-year-old son Jack, who she shares with ex-husband Chris Pratt, to their Tuesday dinner at Tallula's Mexican restaurant in Santa Monica.
While the husband sported a wedding band in his left hand, the wife decided to stick to her yellow cushion-cut diamond engagement ring. 
A Secret Engagement Followed By a Secret Marriage
Still, this was not the first time that the actress tried to keep her relationship milestones under wraps. They had even kept their engagement low-key.
It was Faris' Mom costar Allison Janney who revealed, during an interview with Us Weekly in January 2020, that Faris had been "engaged for a long time."
Faris only confirmed her engagement with Barrett when she appeared on The Late Late Show with James Corden in February 2020. 
In an exclusive interview with People, the actress revealed that she and her husband had an "immediate kind of intimacy."
The actress further added that their introversion was a catalyst to their relationship, as she claimed that they were both introverts in a similar way. 
Like Faris, Barrett also has two kids from his past relationships, and Faris claimed to have learned a lot about herself by simply interacting with them. 
Faris told the outlet that their blended family bonded over the COVID-19 lockdown while they were traveling in a camper van. The couple bought a camper van and traveled with a portable printer for school work. 
At the time, she was relieved that her eight-year-old was doing very well, despite the circumstances. 
"I just feel very happy that my family is safe," she said. "And I don't think I've ever been so present." 
They Got Together Soon After Faris' Divorce
The Scary Movie actress met Barrett for the first time on the sets of her 2018 comedy Overboard. Apparently, the two hit it off fairly quickly, and they started dating in 2017, well before the movie even made it to theatres. 
The two were first spotted together in September 2017, around a month after the actress and her ex-husband Pratt announced their divorce, following eight years of marriage. 
Pratt has since married Katherine Schwarzenegger, and together, welcomed a daughter last year.
Prior to her relationship with Pratt, Faris was married to actor Ben Indra from 2004 to 2008.