Anitta Chastised for Cultural Appropriation and Using N-Word
Netizens say Anitta did so deliberately for attention.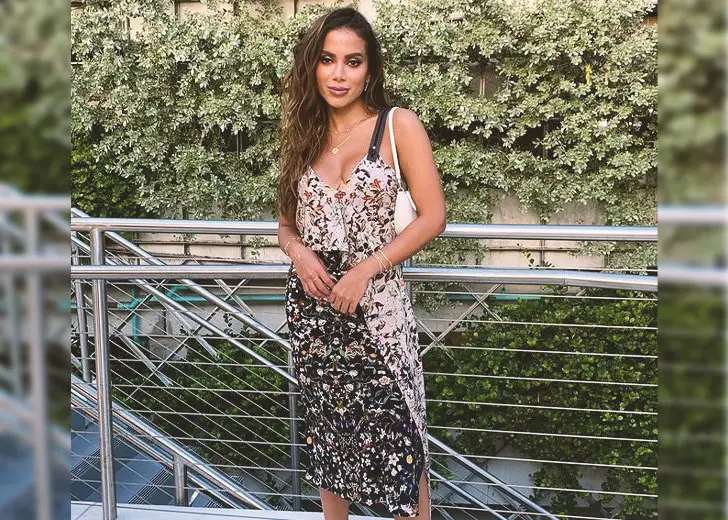 Brazilian singer Anitta, real name Larissa de Macedo Machado, is under fire again. This time, she is heavily criticized for pronouncing the N-word while singing Doja Cat's 'Ain't Sh*t' on September 20, 2021.
In a video uploaded Pop Faction, Anitta could be seen putting on her make-up while singing the song. She maintained her bright smile as she enunciated the taboo word. 
As soon as the video hit the Internet, social media users criticized the 28-year-old for her choice of words. One Instagram user wrote, "embarrassing," and another added, "This why no one like her."
A third commenter mentioned Anitta said the word so casually that it seemed like she had been saying it her whole life. Another person also jumped on the train and shared that they would skip the slurs even when singing alone. 
While many pointed out how she should have dodged the word, some loyal fans defended the singer against the backlash. One particular fan remarked English was not Anitta's first language and urged the haters to educate her first. 
Another supporter weighed in on the backlash and asked the haters to stop criticizing, stating her father was black. However, some critics lashed out at the defenders as well.
An Instagram user pointed that Anitta was living in Miami despite being Brazilian and stressed that she spoke English very well. The person highlighted that her behavior had no justification and opined that Anitta did so deliberately to garner attention.
In the wake of the controversy, videos of Anitta pronouncing the N-word in multiple instances surfaced on the internet. She had also pronounced the word while singing Rihanna's song 'Needed Me' during an Instagram live. 
Anitta on Cultural Appropriation Controversy
Aside from her choice of words, Anitta has also repeatedly been engulfed in cultural appropriation controversy for her style.
In 2017, she showcased Afro-Brazilian culture in a music video for her song, 'Vai Malandra.' She rocked a dark tan with long braids and wore a bikini made of black tape, a commonly used style for sunbathing in favela residents. 
While many praised her for representing the underserved neighborhood, many were offended by her choices. They claimed she was using the symbols to promote her projects. 
Without hesitating, the Río de Janeiro native clapped back at the backlashes, claiming that cultural appropriation didn't exist in a country where everybody was a little black. 
Later, in an interview with Time in September 2020, Anitta addressed the cultural appropriation controversy. Implying that the comments had affected her, she shared she was worried about representing the people. 
She disclosed she was working with a specialist who monitored her fashion choice and onset choice to avoid exploitation of Black culture. 
In the same conversation, the songstress gushed about her heritage and her ethnicity. Stating she was of mixed race, Anitta revealed that her father's family was black while her mother's family was white.  
As per her accounts, her parents raised her in the surrounding area of a favela, a densely populated community operating somewhat independently from the surrounding government.