Angela Davis Tried to Be In a Perfect Heterosexual Marriage before Coming Out as a Lesbian
But the marriage was bound to end.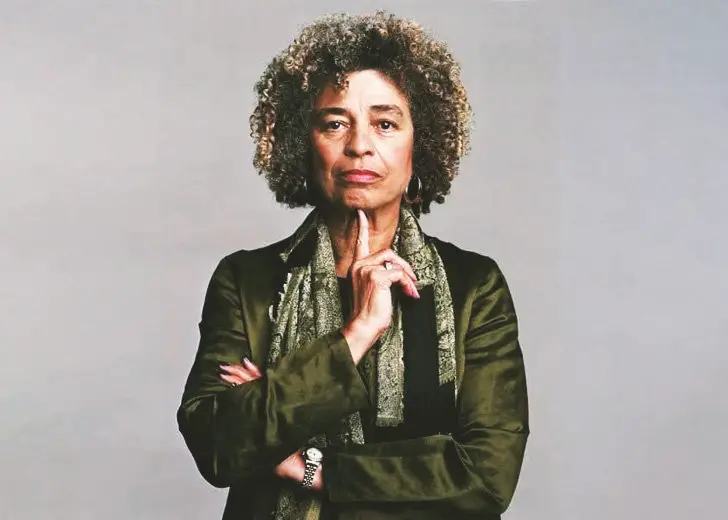 Angela Davis's metamorphosis from a radical scholar to a political prisoner to a revolutionary icon, and a much-needed social activist changed the course of the culture that often reduced Black women to stereotypes.
She became one of the first black women to survive the global African diaspora and championed the cause of black prisoners in the 1960s and 70s. 
An international symbol of resistance, Davis tirelessly fought for Black liberation, anti-capitalism, and feminism. And at 77, she has been equally stern to fight for the causes plus the rights of queer, gay, and transgender people, and expectedly so. Being a lesbian, no one else would understand the struggle for gender equality better than she. 
Angela Davis Came Out as Lesbian in 1997
Davis had already kickstarted a rebellion against racism and sexism even before she came out as a lesbian. She answered the much-asked question, "is Angela Davis a lesbian ?" in 1997. To be precise, she was in her 50s when she disclosed her orientation to Out magazine. 
Following the disclosure, she met Gina Dent, a fellow feminist and an associate professor at the University of California, Santa Cruz. The pair fell in love and started living together. 
In October 2020, Davis told The New York Times that the present was the perfect time for disseminating the importance of gender equality and fighting against homophobia.
The academic elaborated, saying if she and her friends had won the revolution they were fighting back in the 70s, they would have missed out on so many burning issues on the rights of the LGBTQ community, as the subject wasn't even extant at the time. 
"There would have been no way to imagine that trans movements would effectively demonstrate to people that it is possible to effectively challenge what counts as normal in so many different areas of our lives," she added. Then the Birmingham native remarked she was glad she could fight gay rights and promote normalcy. 
But before she got candid about her orientation, Davis lived part of her life as a straight woman and even stayed in a heterosexual marriage. 
Davis Married Hilton Braithwaite in 1980
Almost two decades before Davis identified as a lesbian, she had tied the knot with a photographer named Hilton Braithwaite.
The pair had met at a San Francisco photography exhibition and worked together at the San Francisco State University. Meanwhile, the educator taught ethnic studies while her partner taught photography.
Following a brief courtship, they married in an utterly traditional wedding ceremony held at Davis' parents' house in Birmingham, Alabama. The political activist donned a peach-colored wedding gown while Braithwaite wore a formal suit for the big day.
Two Congregational ministers jointly performed the rites for the ceremony where the couple exchanged wedding bands and vows that they wrote themselves. Fitting to their noble personalities, they even cited a plea for world peace and a commitment to separate identities.
After the ceremony, Davis and her then-husband attended a usual reception party held at a nearby church. Then, they headed to Niagara Falls for their honeymoon, where they interviewed Southerners credited with starting the blues. 
Despite a grand wedding, their marriage ended in a divorce several years later.