Anderson Cooper's Relationship with His Siblings Made Him Who He Is Today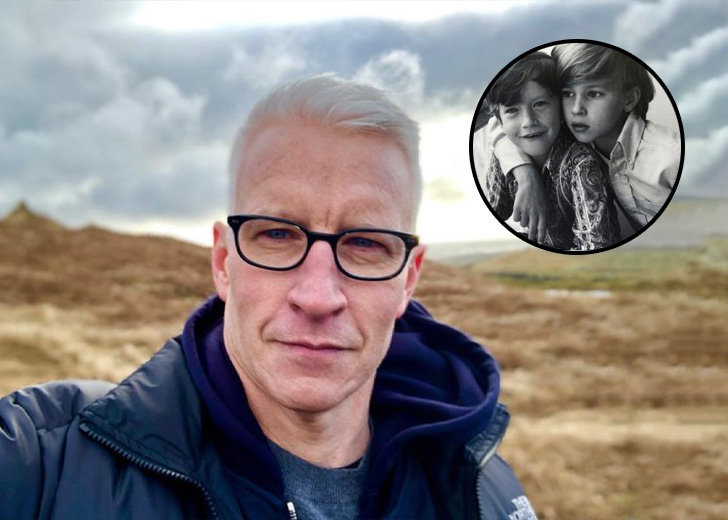 Anderson Cooper is an acclaimed journalist who works for CNN. He knew he wanted to be a journalist when he was young.
However, it arose from a tragedy. His relationship with his siblings, especially his biological brother, Carter Cooper, inspired him to be a journalist.
He decided to be a journalist after his brother's death by suicide in 1988.
The Cooper Siblings
Anderson had a very close relationship with Carter. Their parents, Gloria Vanderbilt and Wyatt Cooper, gave birth to Anderson in 1967.
Carter was born two years before his younger brother. The Cooper siblings were very close to their parents as well.
The family of four turned into a family of three after Wyatt died in 1978. He succumbed to heart attacks while having open-heart surgery.
Anderson was ten, whereas this brother was 12. Sadly, Carter became the head of the family and had a hard time dealing with his father's death.
This eventually led to depression, and as a result, Carter committed suicide. He jumped from the terrace of his mother's penthouse in Manhattan.
To make matters worse, Vanderbilt witnessed everything. On July 22, 1988, he died ten years after Wyatt's death.
It was difficult for Anderson to cope with his brother's death. It has been over three-decade since Carter's suicide, and to date, the journalist wonders about it.

The Cooper siblings, Carter and Anderson, posing for a picture when they were young. (Source: Instagram)
He told People in September 2021 that he had a lot of questions about Carter's demise. He confessed that there was not a single day he did not think about the devastating loss in his family.
The trajectory of his life has been altered since he lost his loved ones when he was young. He often wonders what would happen if Carter was still alive and how the relationship between the Cooper siblings would thrive.
It has been almost 34 years since Carter's death, and Anderson pays homage to him every year. He shares pictures of them when they were young and reminisces those days.
Anderson Cooper's Half-Siblings
Anderson has two older half-siblings from his mother's side, Leopold Stanislaus "Stan" Stokowski and Christopher Stokowski. Stan was born in 1950, whereas Christopher was born in 1952.
The CNN journalist adored his half-brother Christopher when he was young. He used to be close with Christopher and his fiancée, April Sandmeyer, despite being almost fifteen years younger than them.
However, when Anderson was ten years old, at the same time around when Wyatt died, Christopher and Sandmeyer left them. They vanished into thin air, leaving Anderson devastated.
Christopher and his partner left the family after feuding with Vanderbilt's therapist. It is reported that the therapist interfered in his love life, which did not please him.
However, Anderson was reunited decades later with his half-brother when they worked on the movie, Nothing Left Unsaid.
The journalist confirmed to Page Six in 2016 that the film interested Christopher, who got in touch with him through his spouse. Christopher also got in touch with his mother, seemingly burying the hatchet.