Inside Amber Marshall's Marriage with Husband Shawn Turner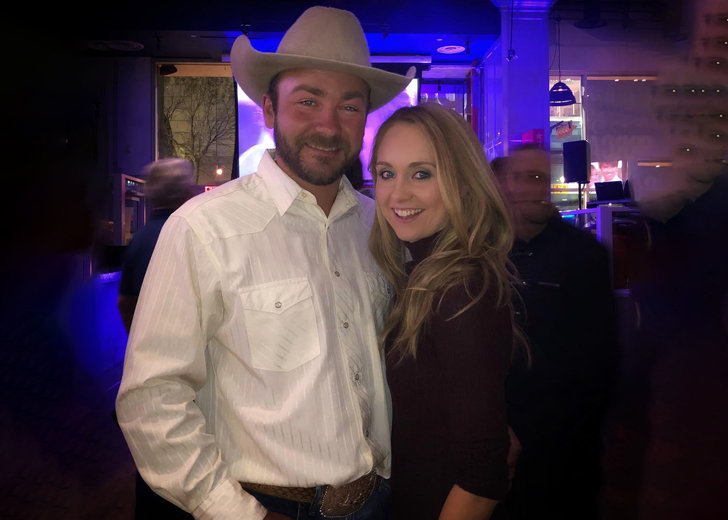 Amber Marshall needs no introduction to the fans of Heartland, Canada's longest-running TV drama adored by audiences across the globe.
Marshall plays the beloved protagonist Amy Fleming on the show, captivating the audience with her horse whispering skills. 
Her character, Fleming, has gone through many ups and downs in life with dating, marriage, and parenthood.
Fleming is married to her husband, Ty, played by Graham Wardle, and the duo has electric chemistry on screen.
Fans of the duo shipped them, but contrary to their wishes, the actress is not married to her on-screen partner in real life.
In fact, she is happily married to her Canadian husband, Shawn Turner.
Turner is relatively private, and it is unconfirmed what he does for a living. 
Amber Marshall's Husband and Their Wedding
Marshall and her husband met on a horse show in 2010.
The duo hit it off with common interests, and their love for the country lifestyle brought them together. 
They started dating, and after three years, the couple tied the knot on July 27, 2013. 
And as lovers of rural life, they opted for a rustic outdoor wedding on their 100-acre ranch near High River, Alberta. 
Marshall could not think of a better place than High River, where the show was filmed. 

Amber Marshall and her husband (Source: Amber Marshall/Instagram)
"I'm a homebody, and so is Shawn. Right away we thought, 'We're having it at home,'" said the actress. 
The couple was hands-on and very involved during the planning of their wedding. 
They did not hire wedding planners, and her husband added his personal touch by handcrafting the altar, which Marshall referred to as "the best part of the wedding."
Fittingly as the famous horse whisperer, the actress rode down the aisle on horseback with her father, who had just learned to work with the horse holding the reins. 
The bride's Heartland co-stars such as Michelle Morgan and Chris Potter, her on-screen sister and father, were also present at the wedding. 
Does Amber Marshall Have Children?
Marshall and her husband currently do not have any children. 
But Marshall has plenty of experience as a mother, thanks to the drama series. 
In season 11, Marshall's Fleming and TY became parents to Lyndy Born, played by identical twins Ruby and Emmanuella Spencer. 
During a 2017 interview with The London Free Press, Marshall opened up about working with kids and her plans of having children. 
"The (twin sisters) on the show are happy babies, but in some of the scenes, the babies are supposed to be unhappy. The biggest challenge was hiding her smiling face from the camera when she's supposed to be crying because she's teething," Marshall reflected to the outlet.
She continued claiming that filming such scenes required creativity and strategies. 
As for having her own children, the actress is waiting for the right time.
She shared that she would love to have children but not any time soon because she had a busy life even though her fans desperately wanted her to have kids.