How Alyson Stoner Is Helping Promote LGBTQ+ Wellness?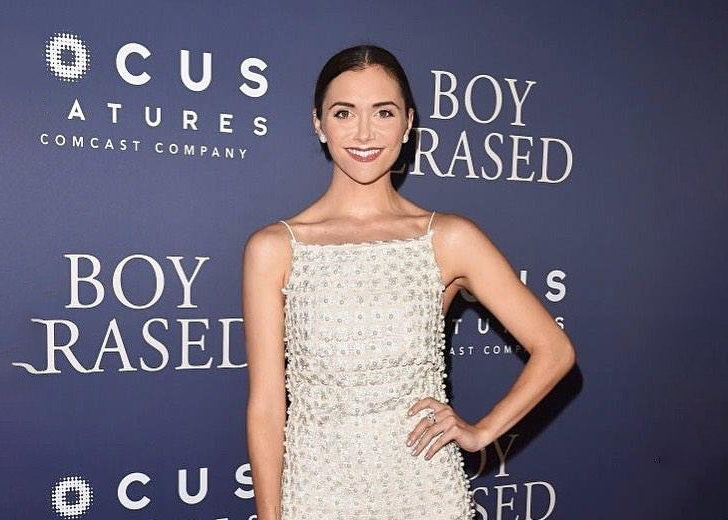 Alyson Stoner professed that her entertainment career beginning at a mere 6 years of age was what people saw, but behind the glitz and the glamor, she had accumulated a bunch of health conditions that affect every facet of her life. 
In response, she went on a healing journey and in the process, she discovered her passion "studying the mind-body connection and creating tools alongside experts that help people heal and empower themselves," or so she wrote on her website.
Being a queer person herself, Stoner has also chosen to dedicate a significant portion of her healing resources to promote the health and well-being of people from the gay community and the LGBT community as a whole.

100% of the proceeds from Alyson Stoner's book went to LGBT welfare (Source: Instagram)
Alyson Stoner Donation to the LGBT Community
Back in 2021, Stoner even authored a book called Mind Body Pride: 7-Step Guide to Deeper Inner Connection.
As the name suggests, the book was divided into seven steps: Listen, Learn, Understand, Trust, Speak, Share, and Write Your Future.
Every one of these segments dwelled on a different aspect of the body and mind paired with journal prompts aimed to encourage reflection about one's relationship with themselves and that with the world around them. 
The book grounded all of these discussions on the basic pillars of safety, belonging, and identity, and was designed such that the queer public could resonate with the ideas explored. 
It is especially noteworthy that all of the proceeds from the book would go toward LGBTQIA+ youth wellness.
In an interview with Teen Vogue, Stoner talked about the inspiration behind the book she penned. 
"I wrote Mind Body Pride because LGBTQIA+ folks are not given proper health resources and safe spaces to understand and affirm our authentic humanity," she shared. 
The activist also briefly touched upon the unique challenges faced by the queer community on mental, emotional, and physical fronts. 
"There is currently a major gap in the wellness space that we need to address," she told the outlet. 
Alyson Stoner on Her True Passion 
Further along in the interview, Stoner also touched upon her passion to inspire the coming generation of "thought leaders to embody their truest potential while feeling empowered and resilient in their mind and body."
While she admitted that coming out as a queer individual changed her life, she also understood the fact that not everyone was as lucky as her. 
"I know not all LGBTQIA+ — especially those from underserved communities — have the same support and resources I've had," she said. "I want to do something about it."
However, that was, to a degree, Stoner being humble. 
When she fell in love with a girlfriend for the first time, it was in direct contradiction to her religious values.
She was told by the people she loved, people she looked up to, that her core was "rotten," and that the devil had a target on her back.
As per Insider, he even went through a form of conversion therapy, the experience of which was so painful to her that it took her years of therapy to get over, and even then, she had a hard time recalling those memories. 
Now, she is doing what she can to make the world a safer place for everyone — no exceptions!