Details on Alpharad's Divorce with Ex Wife and Bisexuality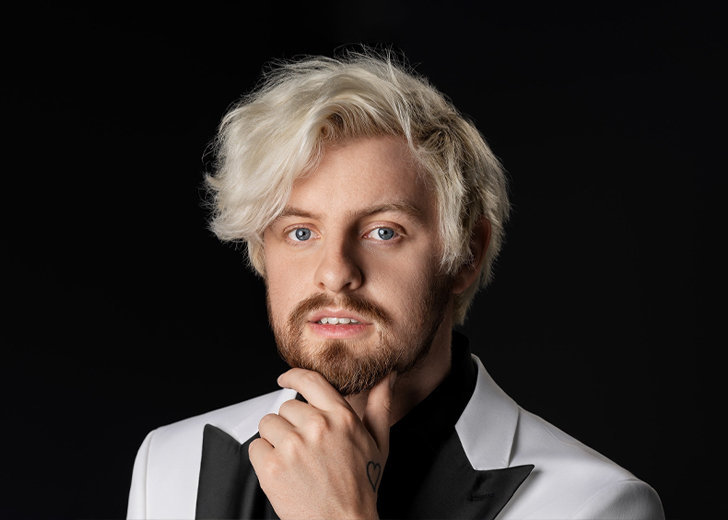 Alpharad surprised the public when he came out as bisexual in June 2020. He was married to his wife Fiorella Zoll when he made the revelation.
He has never been too open about his personal life, but in the following years, his marriage went downhill. They eventually separated and divorced legally.
Since announcing their separation, he has revealed a few more tidbits about his sexuality.
Alpharad's Relationship with Ex Wife Fiorella Zoll
Alpharad, whose real name is John Jacob Rabon IV, started dating Zoll in 2014. After dating for four years, they got married in 2018.
Their wedding was held on November 3, 2018. Alpharad tweeted throughout the day, keeping fans posted about how the day was going and how he was feeling about the whole thing.

Alpharad with his ex wife, Fiorella Zoll, on their wedding day in November 2018. (Photo: Sugar Sugar/Instagram)
Alpharad and Zoll's wedding video showed the couple was thrilled — the YouTuber even broke down into tears after kissing his then-bride for the first time at the altar.
After their Oklahoma wedding, also their home state, they moved to Los Angeles. They lived with a friend and frequent collaborator, JoSniffy, before building a life together.
As is his tendency, the YouTuber didn't really talk about his married life in his content. Things weren't that great in the background, though.
In a surprise announcement on October 20, 2021, Alpharad announced he was separated from his wife.
"Fio and I are no longer together and haven't been for a good while," he wrote at the start of his Twitter announcement. He said he had been waiting to get emotionally stable before sharing the news with the world.
Further, he added he had "an endless amount of respect and admiration for her" and that she had supported him through the seven years they were together.
"I'd hope nothing short of the best for her in the future," he wrote, ending the part of the announcement where he discussed their separation and requested everyone to respect their privacy. "It wasn't an easy nor painless decision for anyone."
Alpharad's Revelation about Being Bisexual
On June 15, 2020, while Alpharad was still married to Zoll, he revealed in a YouTube video that he was bisexual. He made the revelation during a conversation about Pride month and how he acted unlike how he was in real life.
He admitted he acted "hyper aggressive" about his sexuality and appeared straight, but in reality, he was "very confident and bi."
However, he also confessed to not wanting to make a big statement about his sexuality and joked about coming out in a Super Mario gameplay.
Then, on a December 2021 episode of How Did We Get Here? podcast, he discussed his ADHD diagnosis and how he fell somewhere in the asexual aromantic spectrum.