Alisha Newton's Reel Life and Real Life Wedding Rumors Explained
Newton has a secret boyfriend in real life.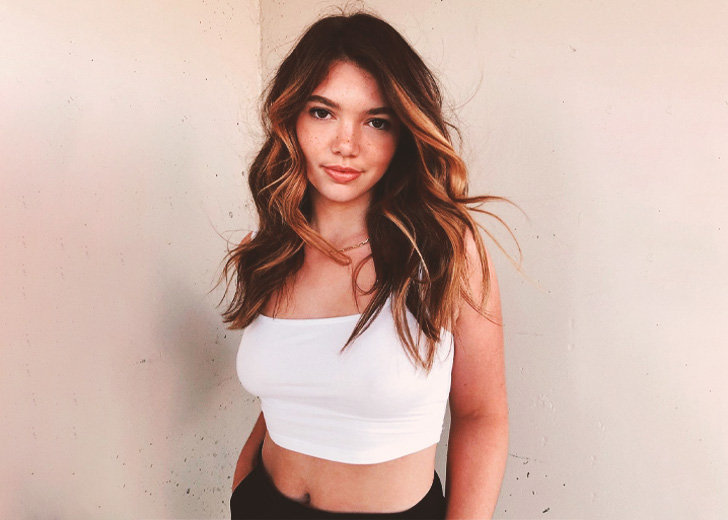 If you have watched the Canadian television drama series Heartland, you must be familiar with Alisha Newton. The talented actress has been a series regular since its sixth season in 2012, playing the role of Georgie Fleming Morris.
In the series, Newton was initially cast as a child actress, whose character finds a nurturing home at Jack Bartlett's (Shaun Johnston) Heartland Ranch. She is adopted by Bartlett and his granddaughters, Amy (Amber Marshall) and Lou (Michelle Morgan).
Alisha Newton's On-Screen Romance Plot
As the actress' character grows in the series, viewers also see Georgie develop romantic feelings for men.
She initially fell for her tutor, Adam Parker (Kataem O'Connor), who was hired by her adoptive mother, Lou, to help her improve her grades in math. She improved her grades but also ended up making Parker her first serious boyfriend, despite the disagreement from her adoptive parents.
In the last two seasons, Georgie is in a committed relationship with the series' newcomer Quinn McGregor, played by actor Jordan Burtchett.
Since the beginning of their romance, McGregor encouraged her to revive her dream of competing in the Olympics. 
In episode 7 of season 14, Lou found a red ring box inside Quinn's bag during their visit to Heartland. But before she could see what was inside the box, the charmingly handsome man came to take his bag.
Following the scene, fans have been made to wonder if Quinn was planning to propose to Georgie or if they'd already had a secret engagement. The gossips have reached an all-time high, with many fans speculating about their possible wedding in the coming seasons.
Alisha Newton Is Allegedly Dating a Boyfriend in Real Life, Too
It turns out Newton's love life isn't just limited to the screen, as she is allegedly dating a boyfriend in real life, too.
But she is quite private about her personal life, because of which she is yet to reveal the identity of her mysterious boyfriend. That said, he went by the username @schmaling.reas in his since-deleted Instagram handle.
The actress has also occasionally posted snaps with her tall boyfriend, with whom she evidently has been together since before late 2018.
In November 2018, she shared a series of pictures, dressed for the Halloween event, featuring her friends and boyfriend. And while she dressed as a tooth fairy, her boyfriend sported a dentist's outfit.
"Is that your boyfriend?" someone even asked her in the comment section at the time.
Now, there have also been questions from the fans swirling around the internet, asking if the couple is married to each other or not.
"Did you guys get married in real life?" a fan commented on the couple's video, posted by a fan page on Instagram.
In another post by the same fan page, someone also claimed that the actress had told she would get married at the age of 18, writing, "She posted that she is getting married at her age of 18."
So, did Newton and her secret boyfriend already have their wedding? The answer is no, since none of them have officially announced that they're married. But things can change very quickly, too!