Alexandra Shipp's Boyfriends before She Revealed Her Sexuality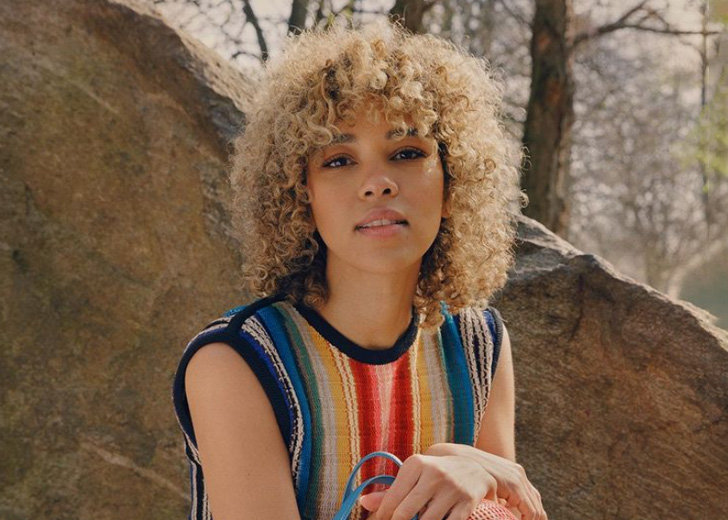 Alexandra Shipp revealed her sexuality via Instagram on June 1, 2021.
She did not explicitly specify what she identified as in her post but admitted she belonged to the LGBTQ+ community.
The actress first talked about the struggles she faced because of her sexuality and then mentioned how she finally embraced who she truly was.
Ever since she came out, she has not revealed if she is dating anyone or if she has a partner.
However, Shipp was linked with a couple of men in the past. The two prominent celebrities who were believed to be her boyfriends were David Anders and James McAvoy.
Alexandra Shipp's Dating Life
In 2011, Shipp allegedly started dating fellow actor Anders. It is reported the couple met on a set of a movie and started dating.
They kept their relationship away from the spotlight, never explicitly mentioning if they were boyfriend and girlfriend.
That being said, Anders shared a picture of himself with Shipp on his Twitter on June 22, 2013. While it is unknown when they parted ways, Shipp's new relationship with McAvoy surfaced in 2016. 
Daily Mirror reported that Shipp and McAvoy got close to each other after the latter's divorce. The two met on the set of X-Men: Apocalypse and allegedly became close.
McAvoy had split from his wife, Anne-Marie Duff, and was divorcing her during that time.
He talked about his marriage's end with the cast and crew of X-Men and then "struck up a friendship" with Shipp.
A source told the tabloid, "It's no great secret how they've got close." The Split actor reportedly found solace in the arms of his co-star, and the couple was photographed getting cozy together.
They got friendly while filming and were reported to be dating. However, neither McAvoy nor Shipp confirmed the reports.
Alexandra Shipp Opens Up About Her Sexuality
The Love, Simon star came out when she was 28 years old. She posted a selfie of herself, writing a long caption about how she was finally ready to embrace her true self.
She started with rainbows and different colored hearts before recalling how scared she was of coming out.
As per her accounts, she denied her sexuality initially. When she thought she was ready to come out, she feared it was too late.
She struggled with her femininity and suspected people would not love her.

Alexandra Shipp came out and opened up about her sexuality on June 1, 2021. (Source: Instagram)
Eventually, she was exhausted from "being scared all the time" and "chasing other people's ideas and opinions of who you should be."
As a result, she planned on embracing her sexuality. As soon as she did so, she admittedly experienced happiness in ways that she did not think her kid self could imagine. She could be who she wanted to be every day, dubbing the feeling "incredible."
She told her fans and followers that it was never too late to come out. She reminded them that fear was always there, but overcoming it was the real feat.
The actress reminded herself that many people loved her, and she was "fortunate and grateful for the love" they showed her.
She was happy and proud of who she was for finally embracing herself. She wrote, "I have #pride in who I am and what I'm doing on this planet. I am myself, and I love LOVE."
She ended her caption, reminding herself how she would celebrate every day because she chose herself over everything else.