Alexandra Breckenridge Shuts Down Rumors That She Is Pregnant off Camera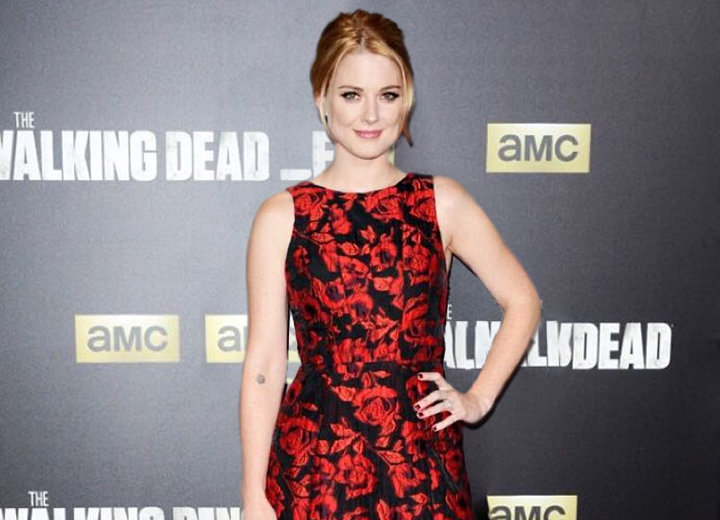 In 2021, Alexandra Breckenridge's character Melinda Monroe in Virgin River revealed she was pregnant during the final episode of season three. 
Before the revelation, Breckenridge's Melinda had toyed with the idea of using IVF to carry her late husband, Mark Monroe's child.
Melinda travels to Los Angeles to undergo IVF, using the remaining embryos from her previous treatment with Mark. This was the storyline for the actress's character, but somehow it led to speculations that she was pregnant in real life too. 
Although it is unconfirmed what led to the rumors, one reason behind such speculation could be because mostly, when an actress is expecting off camera in Hollywood, shows end up having to include the pregnancy in the show as well.
And fans thought Breckenridge's case was the same because her character had tried to have a baby many times before but was unsuccessful. 
Alexandra Breckenridge Clarifies Whether or Not She Is Pregnant 
But before the rumors could escalate, the actress addressed it on Instagram with a video. Breckenridge noted she wanted to show her fans what was happening behind the scenes with her character's pregnancy.
The actress was wearing fake pregnancy bump prosthetics, which she shared were for Melinda's eight-month pregnancy. 

Alexandra Breckenridge is showing her fake pregnant belly. (Source: Instagram)
She also showed a six-month pregnant prosthetic belly and put it beside the one she was wearing to show her fans the difference.
After that, she put on a dress and answered a question that her fans were probably curious about. 
"Now you might be asking yourself, 'how are you getting that off to use the bathroom?' And my answer to you is 'I am not sure.' i should have thought of that before I put the whole thing on because taking a pee break after putting this thing on is quite difficult," said the Virgin River star. 
After she was done putting the dress on, Breckenridge checked herself in the mirror to ensure everything was in place and noted she was "pretty pregnant."
She added the bump brought back memories of her pregnancy while stroking her eight-month belly. 
Alexandra Breckenridge Welcomes First Child
In 2016, Breckenridge and her husband, Casey Hopper, welcomed their first child, Jack Breckenridge Hooper. 
On April 19, 2016, the actress announced her pregnancy with a bump selfie, writing, "Someone doesn't want to hide in his mom's tummy anymore. Thank you for all the kind words. Casey and I are very excited!! Xoxo." Shortly after, on September 15, 2016, she shared a photo of her newborn.
Less than a year later, the actress posted another bump selfie to announce her second pregnancy. And on December 6, 2017, she and her husband welcomed their daughter, Billie Breckenridge Hooper.
She shared with People they were excited to have a boy and a girl. She added that since her children were only 15 months apart, they would always have a friend to play with.