Meet YouTuber Alex Wassabi's Brother Aaron Buriss Who Has Followed in His Footsteps
Alex Wassabi as well as both of his brothers are YouTubers.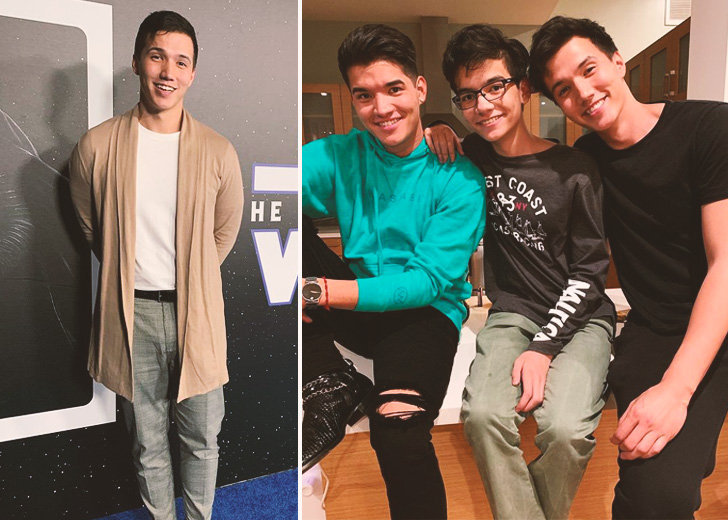 Alex Wassabi started making YouTube videos almost 16 years ago alongside his friend Roi Fabito. Their channel was named Wassabi Productions, and the two primarily made funny videos.
The channel is now named just Wassabi and has over 11.5 million subscribers. And as the sole person operating the channel now, he has become synonymous with the hugely popular YouTube channel.
Wassabi Productions
Wassabi Productions was created on January 25, 2006, by Alex and Roi, whom he had met in middle school. Roi was making videos even before YouTube existed, and when the two reached high school, they teamed up to create a YouTube channel.
Alex and Roi slowly grew their channel with their entertaining content, and when they began making their YouTube comedy series playing Richard and Rolanda, their popularity soared.
Soon, Wassabi Productions gained a huge subscriber count, which continued increasing faster after their skits and music video parodies went viral. Their parody of Carly Rae Jepsen's hit song 'Call Me Maybe' has over 142 million views.
As the channel grew larger, so did the content creators working under it. The team, collectively known as the Wassabi Boys, included Drew, Rob, Marvin, and Matt on top of Roi and Alex.
However, by 2010, everyone except the original two founders had left the channel because of their busy lives. Alex and Roi eventually moved to Los Angeles for their channel and lived in the same apartment for the first year.
Wassabi Productions continued receiving love from the YouTube community and grew into a massive channel. However, despite the channel's success, Roi also quit Wassabi Productions to pursue his other passions, such as his new gaming channel, Guava Juice 2.
Since then, Alex has been the only member of Wassabi Productions. The channel has also been renamed to just Wassabi.
On January 1, 2021, Alex uploaded a video titled 'Thanks for the last 15 years… Goodbye' where he announced he was taking a break from making videos. He explained he had been making videos with no long break for the past 15 years and, as a result, had been burned out.
Alex returned to making videos after a month's break from content creation.
Alex Wassabi's Brothers Are Also YouTubers
Alex isn't the only one from his family to be a YouTuber. He has two brothers, one older and one younger, who also have their own YouTube channel.
Alex's older brother, Aaron Burriss, has an eponymous channel with over 1.4 million subscribers. Their little brother, Andrew Burriss, has a YouTube channel titled DrewTube, and it has over 135,000 subscribers. Aaron uploaded his first video in March 2013, and Andrew uploaded his in June 2019. 
Alex also ran a vlog channel named Alex Wassabi, which had over 2.4 million subscribers, but the channel hasn't had any new content since October 2016.