Are Albie Manzo and Girlfriend Chelsea Engaged Yet? Insights into His Personal Life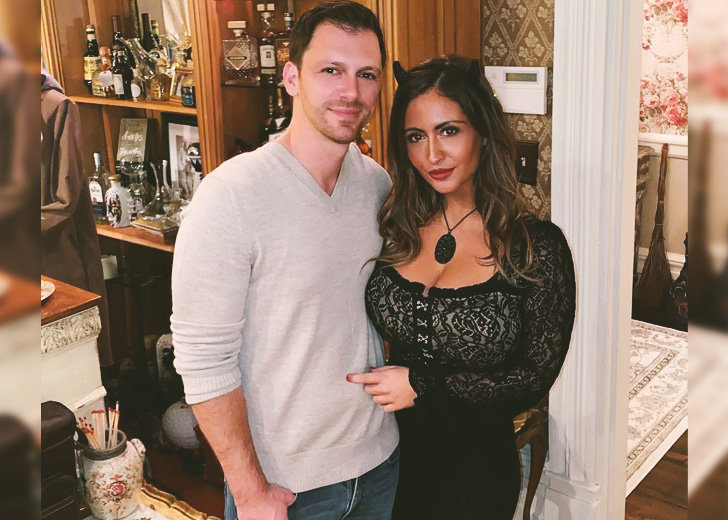 Albie Manzo, the eldest son of famous television personality Caroline Manzo, has been in a relationship with his girlfriend, Chelsea DeMonaco, allegedly since 2019.
During the Bravo All Stars: OG Housewives Edition panel at BravoCon on November 15 that year, Albie's famed mom even implied that things were getting pretty serious between her son and her soon-to-be daughter-in-law.
"Albie might be getting engaged soon," Caroline said, replying to a fan in the audience who asked for updates on her kids. Her words came in the presence of her castmates Jill Zarin, Jeana Keough, Kim Zolciak-Biermann, Kim Richards, and Adrienne Maloof.
Albie Manzo and His Girlfriend's Engagement Is Not Confirmed Yet
Despite Caroline announcing that her son might get engaged soon back in November 2019, there have been no updates regarding her statement.
The couple, who are private about their relationship, has not spoken anything regarding their engagement or getting married, keeping fans in darkness.
But the Couple's Relationship Seems to Be Going Strong
Even though Albie, his girlfriend, and his family have not confirmed Albie and Chelsea's possible engagement or marriage, they have occasionally hinted that the couple's relationship is going strong.
For instance, after first confirming his relationship in late 2019, Albie shared a snap of Chelsea in his July 29 Instagram post. The photo showed his girlfriend dozing off at a table where he worked while writing how thankful he was to have her support.
He even mentioned that their relationship reminded him of his parents, Caroline and Albert Manzo.
Earlier, Chelsea also shared her display of affection, as she posted a sweet picture of the couple sharing a loving gaze. "Nights like these," she wrote in the caption.
Besides, Caroline also gave her stamp of approval to Albie and Chelsea's relationship when she shared a picture of the pair on her Instagram in October 2020.
The same month, she posted another adorable picture of the pair, writing, "Nothing better than seeing your children with a genuine smile on their face."
Confirming the power couple is still going strong, Chelsea shared a throwback picture of them, together with Markie Scalia, working in the garden on November 18, 2021, as well.
Albie Manzo's Girlfriend Chelsea DeMonaco Is a Photographer
Speaking about Chelsea, she is a professional photographer. Even though her work pictures are not featured on her Instagram feed, she often shares candid images from her visits to various places.
In addition, she reportedly owns a company Elysian Embers Collection that claims to make "Personalized & Unique Wood Burned Charcuterie Boards & Home Decor."
Besides, Chelsea has also proved herself very handy to the Manzo family. Back in August 2020, she custom-made a rustic wooden serving tray for Albie's sister Lauren.
Lauren later showed the board to Bravo's viewers during her 13-hour sauce-making session on Manzo'd with Children. She prepared one of her signature charcuterie boards, and Italian-style bites like tomato focaccia served on the custom-made platter.
When viewers started asking her about the board, she revealed in her Instagram post that she received the wooden board from Albie's girlfriend, Chelsea.