How Alan Arkin and His Second Spouse Made Their Marriage Work for 3 Decades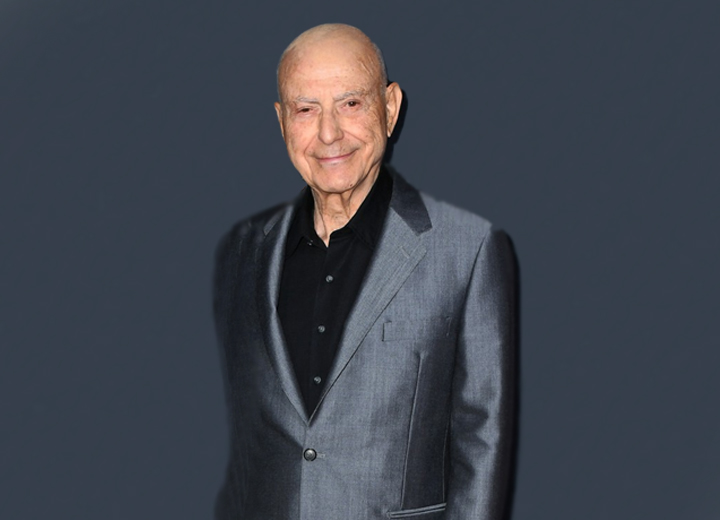 Alan Arkin has married three times in his life. Now with his third wife, Arkin's longest marriage was with his second spouse, Barbara Dana.
Arkin and Dana were together for over 30 years, during which they raised three kids. And for the longest time, their marriage was a smooth one.
The secret to their long-lasting relationship? Simplicity.
Alan Arkin and Dana Barbara Bonded over Acting and Family
Arkin met Dana in 1963. He was already a big name on Broadway and was asked to pick an actress to play a Jewish girl's role in one of the plays he was starring in.
Dana coincidentally was auditioning for the role. Arkin fell in love with her at first sight. He did not think she was right for the role, but she got it anyway.
They dated for eight months while doing Enter Laughing, the play they starred opposite one another. Then, Dana accepted an offer to be on Who's Afraid of Virginia Woolf? and tour for 10 months.
Arkin thought going away was her way of breaking up with him. But his son, Adam, six at the time, kept inviting her to movies and tagging Arkin along before she went away. So, they did not get to break up.
When the actor started his second stint at the Second City after their marriage on June 16, 1964, she joined him. In a way, their relationship and creative journeys have always been entangled.
They collaborated in parenting their three kids — Adam and Matthew (whom he had with his first spouse) and Anthony, whom they welcomed on November 29, 1967 — as well as creative projects.
They made a few movies, acted in a few plays and shows, and wrote many children's records together, with the two of them writing the songs and Matthew correcting the spelling.

Alan Arkin alongside his second spouse, Barbara Dana, on a 1970 'Sesame Street' episode. (Photo: Twitter)
Arkin and Dana's secret to keeping things smooth was simplicity and trust. They did yoga together and did not overthink things that were already going well.
"We analyze a lot of things," he told People magazine in 1979. "but nothing that's working."
They could last only so long, though. Arkin and Dana divorced in 1999, and he has since moved on with his third and current wife.
Alan Arkin's Other Marriages
Arkin met his first wife, Jeremy Yaffe, at Bennington College. They were classmates turned lovers.
They got married in December 1955, when she was only 18 and pregnant with their first kid, Adam (born on August 19, 1956). Arkin, then 23, was an aspiring actor with a lot of debts and a family to support.
In a last-ditch effort to get his life back together, he moved his family to Chicago in 1960 after getting offered a job at Second City. Things didn't become better instantly, though.
Arkin also had their second son, Matthew (born on March 21, 1960), and took six months to pay off his debts. But the struggle took a toll on his marriage, and shortly after Matthew's birth, the couple divorced.
His acting career got a lot better, though. In 1964, the same year he married Dana, he got a Tony Award.
After his second marriage ended, he married his current spouse, Suzanne Newlander, in 1999.
They do yoga together (a habit he developed while still with Dana), grow their own organic vegetables, and do not live in Los Angeles. Arkin even named his character, Norman Newlander, after his wife.
He also purposefully avoids social media and TV, which he hasn't watched in decades. All his kids, too, are in the entertainment business.