What Happened Between Al Green And His First Wife? Look At The Singer's Personal Life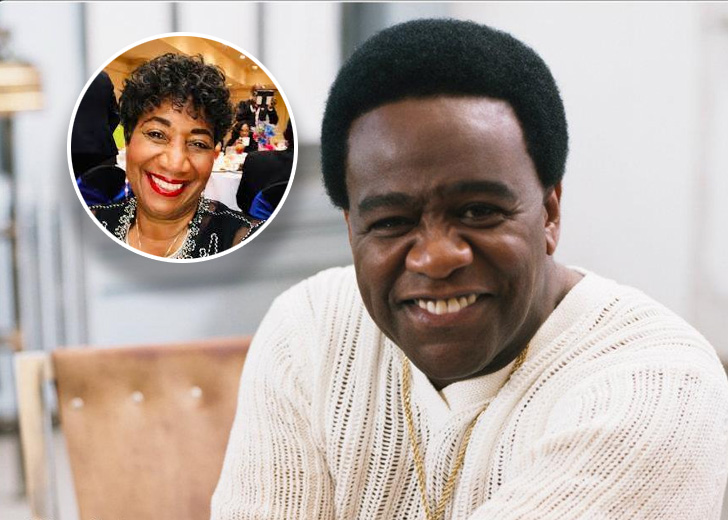 Al Green has had quite a life. One could even say that he had quite a few lives, as his autobiography, Take Me to the River, would suggest.
He mentions having three versions of himself in his book, and "the family man" is the one with a lot of tumultuous history with romantic relationships.
Especially, Green's marriage with his first wife — a scandalous affair — always brings his life under the microscope. His other two, however, are not that well known.
Al Green, First Wife, and Domestic Violence
Al met his first wife, Shirley Green (previously Kyles), on a Sunday in 1976 in Memphis. She remembered him to be a changed man when talking to the Washington Post in January 1995.
He had gone through a rebirth in 1973, where he found God again in Disneyland, and his girlfriend Mary Woodson's suicide in 1974. His resurrection gave him newfound faith, and Woodson left him with physical and mental injuries.
A rising singing sensation, Al and Shirley met at the Mount Vernon Missionary Baptist Church in Memphis. Shirley was working there when he was called to the ministry to sing gospels, a change from his secular blues music.
He asked her to put together a backup group, and she did, even becoming a part of the group that same year. It wasn't love at first sight for her, but she could see the pain he was in.
She also helped with the administration of the ministry, which she had the know-how for. As time passed by, she fell for him.
Their romance started with long romantic dinners and chats about the Lord. However, she had qualms about his music evolution, which led her to quit working for him in April 1977.
Al and Shirley did not see each other until mid-June that year when suddenly, he appeared at her door with a ring for her.
The date was June 15, 1977, and it was going to be their wedding later that day. He proposed to her, saying he needed her help in completing "God's work."
"Let's do it," he said to her, and they got married that evening. But the troubles for her would start the next day.
They flew to New York for a performance the next morning. That night, they got a call saying Al's father had died of a heart attack and flew immediately back to Memphis.
Al had gone quiet after the news, and after Shirley said something, he released his frustration on her.
He slapped her repeatedly and then apologized. She stayed.
Just days later, he beat her with an acoustic guitar until she bled. She, again, stayed.
In August, he beat her again for not knowing their hotel arrangements in Florida and again repeated the offense the next morning for taking too much time to get ready. Yet, she stayed.
The violence continued for three more years until she was completely isolated and tired. She even tried shooting him in November 1979 out of desperation.
Throughout the abuse and chaos, they had three children together — daughters Alva Lei, Rubi Renee, and Kora Kishe — after suffering a miscarriage during her first pregnancy.
Shirley finally had enough of everything in 1981 and filed for divorce after filing for divorce the first time in 1978. She testified everything mentioned above under oath in sworn testimony in 1982 as a part of her divorce filing.
Their divorce was finalized in 1983, and Al paid her $432,800 in alimony and child support.
Al Green's Life after Divorce with First Wife
Al had become a famous name in the music scene by 1976. However, after everything he went through, he wanted to change his life for the better.

Al Green performing in Houston, Texas, in 2019. (Photo: Al Green/Instagram)
So, that year, he bought the Full Gospel Tabernacle, and by 1979, he stopped touring and became a gospel preacher full-time.
By September 2000, the year when his autobiography came out, he had married twice again. But he mentioned very little about his marriages or his deplorable acts in his book.
He was finally settling down to be a family man then. And still alive today, Al has seven children altogether, and he is still a family man.