Adam Goldberg and Wife Roxanne Came Out of Their Stillbirth Horror with Their Hopes Intact
Actor Adam Goldberg and his wife Roxanne are proud parents of two lovely sons.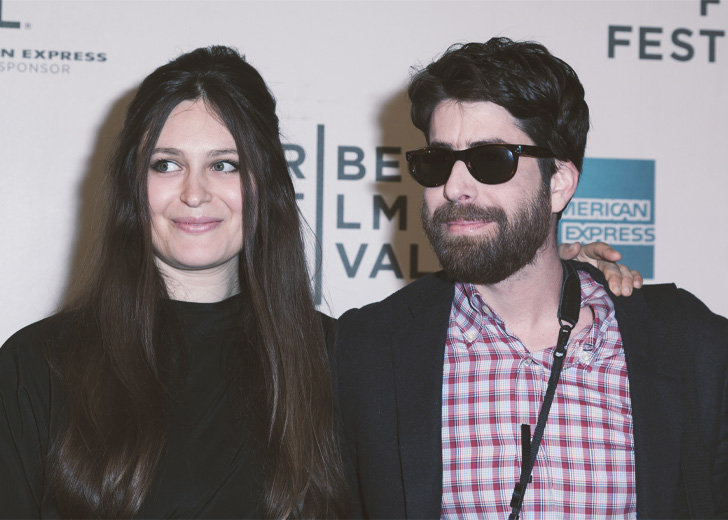 Actor Adam Goldberg is a father of two children from his wife, Roxanne Daner. As per the actor, the couple's first child was a "stillborn." 
The actor made the fateful news public while talking to a podcast in 2014. Additionally, there was a tweet in 2019 from Goldberg's official Twitter account with the mention of the same news.
A peek into the comment section reflects how his followers showed sympathy toward the actor and his family.  
A Peek into Adam Goldberg's Career
Actor Goldberg was born in Santa Monica, California. His father, Earl Goldberg, is Ashkenazi Jewish, while his mother, Donna, is a non-practicing Roman Catholic of Mexican, Irish, French and German descent. 
Goldberg first broke into the movie scene with the 1992 movie Mr. Saturday Night. An acting role in the 1992 movie Dazed and Confused soon followed. Goldberg's most significant break in his early career came from Steven Spielberg's 1998 hit Saving Private Ryan. 
After getting his chance to work in a movie that is now considered a classic, Goldberg was also presented with an opportunity to gain first-hand acting education from veteran actor Tom Hanks.
Goldberg further worked in movies like The Prophecy and The Beautiful Mind, where he was seen opposite famous actor Russel Crowe. He has also been credited to voice acting in 2011's animated film A Monster in Paris. 
Goldberg is notable for his work on the popular American sitcom Friends, where he was seen playing the character of Eddie.
His current movie, The Georgetown Project, is currently in post-production. 
Who Is Adam Goldberg Married To?
The actor is married to his long-time girlfriend, artist, and designer Roxanne Daner. Goldberg and Daner married on the day of Halloween in 2014. Unfortunately, sometime in 2012, the couple had a tragic miscarriage. 
However, the pair currently have two sons, Bud and Sonny.
Talking to WTF Podcast in 2014, Goldberg opened up about his loss and revealed to have had gone through a stillbirth eighteen months prior to the interview. 
I haven't said this. I haven't talked about this at all. My girlfriend, we've been together for several years. We had a stillborn child about a year and a half ago.
The grieving actor further stated that it was his first time talking about his loss in public. During the same interview, Goldberg confirmed that his wife, Daner, was pregnant the second time, and the couple was expecting a healthy newborn soon. 
An Insight into Wife Roxanne Daner and His Kids
As per Goldberg's wife, Daner's official website, she is a designer and illustrator based in Los Angeles. The webpage further credits her to have co-founded creative branding agency, Ludlow Kingsley, where she holds the position of Creative Director. 
Daner is currently engaged with computer-based creative works like graphic design, web design, and illustration. She holds a Bachelors's Degree in Fine Arts from The Corcoran College of Art and Design, a university-based in Washinton D.C. 
Goldberg, a photographer himself, has helped set up and run the Instagram accounts of his two children, initially starting a day apart.
The actor and father of two first set up an Instagram page with the handle 365daysofbud on November 28, 2018, and the very next day came up with his youngest son's social media account with a similar handle named 365daysofsonny.
Goldberg's intention behind operating these accounts was to showcase the daily life of his kids for a year. Additionally, his eldest child has a separate Instagram page named budspictures, and as of this writing, Bud's social media contains 62 posts and is followed by 1746 fans.