'The Voice' Winner Alisan Porter Is Pregnant With Her First Child with Boyfriend Justin de Vera
'The Voice' season 10 winner Alisan Porter is expecting her third baby with her boyfriend, Justin De Vera.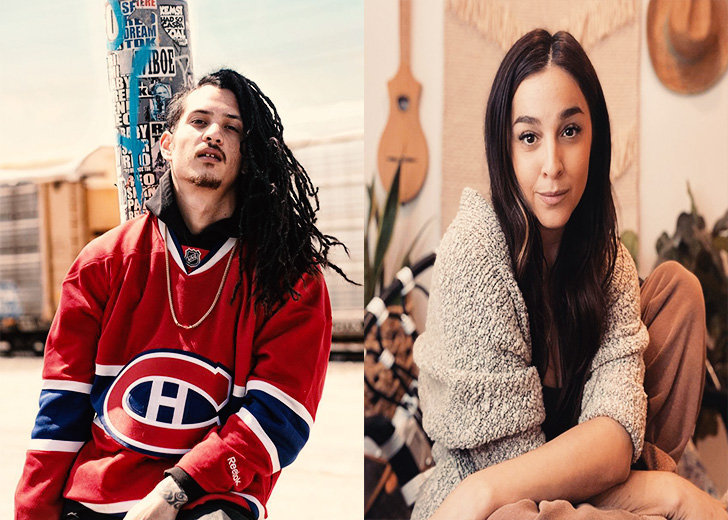 Alisan Porter, winner of The Voice, season 10, is not only a brilliant singer and a coach but also a wonderful mother to two beautiful children. But now the number is going to increase since on April 24, the singer took to Instagram to announce that she is expecting baby no. 3. 
Porter's Baby No. 3 
The 39-year-old mother posted an adorable picture of with family — her son Maison Blaise, daughter Aria Sage, and her dancer boyfriend Justin De Vera holding a sonogram. 
Porter wrote a heartfelt caption to portray her feelings about her pregnancy. Even though she wasn't sure about experiencing motherhood all over again, the singer always knew it would happen.
To Porter, motherhood has been the most sacred role of her life and she is grateful to do it all over again. The 39-year-old said her children have been begging for a sibling.
Porter also thanked her partner de Vera for reliving this pregnancy with her, and it has been her favorite thing so far in this journey. The singer's third child is her first one with De Vera. 

Alisan Porter shows off her baby bump. (Source: Instagram)
The singer also showed off her baby bump on her Instagram stories and thanked everyone for showing her love during these times. Not only Porter, but De Vera also shared this precious moment on his Instagram.
He thanked his family for holding him together, inspiring him, and giving him hope. He promised to love his child more than anything and would do anything for his family. The dancer also gave the expected date of birth: November 1, 2021. 
Gender Reveal
After announcing the news, Porter shared a clip from her gender reveal party on Instagram. She and de Vera are expecting a baby girl. 
Pregnancy Q/As  
Shortly after announcing her pregnancy, Porter took to her Instagram to tell her 89K followers to ask her questions related to pregnancy. She shared 5 Q/A on her stories.
The first question was about what she would do differently this time, to which the singer answered she would not stress. She claimed she would enjoy every second this time since she is 99.9% sure that this would be her last pregnancy.
She answered 'Yes' to two questions — if she would be more relaxed during this pregnancy and if she would reveal the gender of the baby. 

Alisan Porter shared her cravings during her pregnancy. (Source: Instagram)
Porter also answered questions about the cravings she was having. She shared a photo of a bowl of salad and listed the foods she was craving — salad, smoothies, pickles, olives, bananas, and bagels among others. The mother of two also shared the essential oils she uses during her pregnancy.
Porter's Family 
The singer shares two children with her ex-husband Brian Autenrieth. After being friends for 12 years, Porter and Autenrieth got married in 2012. In December 2017, Porter took to Twitter to share their separation after five years of marriage.
In a sad and honest note Brian and I ended our relationship in March. We remain close friends and are committed to always doing our best for our amazing kids. Thank you for the support and have a beautiful holiday. Xo A — Alisan Porter (@alisanporter) December 18, 2017
Porter has been dating De Vera for some time now. The exact date of their relationship is not known, but they were together in early 2019. Porter revealed in June 2019 that De Vera would be a part of the dancing crew for her former coach, Christina Aguilera's show.