Actress Julia Fox reveals news about baby boy for the first time through a surprising Valentine's Day post
As Valentine's Day surprise for her fans, Julia Fox announced the birth of her first child on Instagram.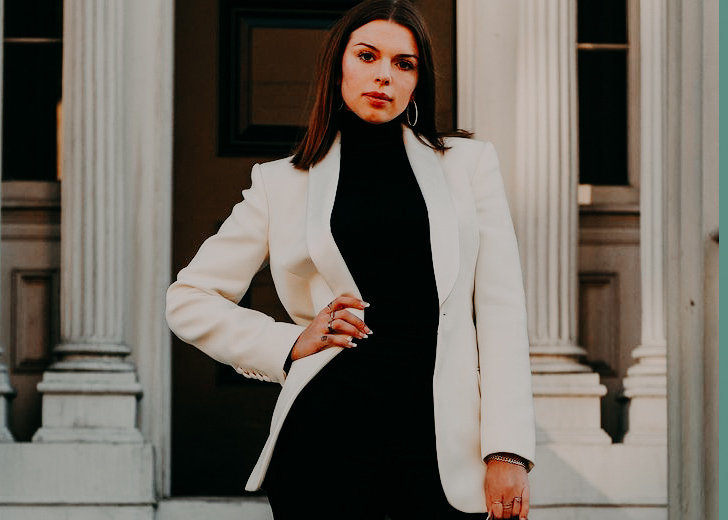 The star from Netflix's thriller Uncut Gems, Julia Fox, has quite the reputation for shocking her fans. In 2018, Fox dazzled her fans when she revealed she was married.
And just yesterday, her fans were taken aback by her most recent post on Instagram where she announced the birth of her child. 
It's A Boy!
The talented actress took to Instagram after a long time to post a series of pictures from her pregnancy on the occasion of Valentine's day. In the snaps, Fox has nothing but a pair of black opera gloves on. The star looks radiant with her baby bump showing and her hands covering her breasts. 
However, the thing that got the world talking was the caption in one of the photos where the star revealed that she gave birth to a baby boy on January 17, 2021.
Fox further shared that she had to do an early delivery due to blood pressure issues and felt panic for not having taken any pictures with the baby bump. Fox confirmed that the pictures she shared on her Instagram were all taken by her sister, and immediately after they were taken, they rushed to the hospital for the delivery.
Adding to the excitement, she also revealed that she named her son Valentino. However, her words don't end there. The beautiful mother confessed that the day she delivered Valentino was the best day of her life.
Rumors Of Fox Being Separated From Her Husband
In 2018, the beautiful actress got married to Peter Artemiev, a private aviation pilot in Brooklyn's Brighton Beach.
In the early months of 2020, many fans began speculating about the star's married life as there were rumors about her separation. The rumor started after fans began noticing the disappearance of her husband's pictures from her Instagram. 
Following Fox's decision to delete her Instagram history, several blogs began postulating the reason for the couple's fallout. Interestingly, in May 2020, Fox's Wikipedia page claimed that she and Artemiev had been separated.
However, the rumors died down when the actress confirmed that she was speaking from her apartment in Manhattan, where she had been quarantined with her husband, in one of her most recent phone interviews for W magazine on April 23, 2020.
On February 14, 2021, before posting her pregnancy photos, the star posted a picture of the two together as a story on her Instagram handle. In her story, she tagged her husband to wish him a happy Valentine's day and thanked him for his love.

Julia fox shares a recent picture with her husband on her Instagram story on the occasion of Valentine's day. (Source: Instagram)