Francesco Carrozzini Long Island Wedding! New Wife & Plans For Honeymoon
Wedding bells chime for Francesco Carrozzini and Bee Shaffer...Francesco's wife Bee wore an ivory lace dress designed by Dolce & Gabbana and a matching veil as the cherry on top...Bee quickly turned from girlfriend to fiancee after getting engaged a year later...His father was a former Club Med and advertising executive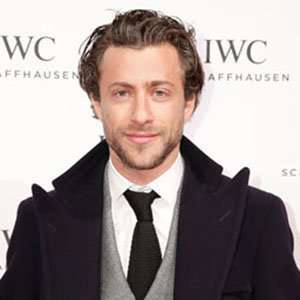 Wedding bells chime for Francesco Carrozzini and Bee Shaffer!
Director and photographer Francesco finally tied knots with his fiancee Bee Shaffer on the Saturday afternoon of 7 July 2018 in an intimate wedding ceremony. The wedding was a private one and a invitees only ceremony held at the bride's mother's 68-year-old Long Island home Mastic. The wedding was attended by a select few friends of the couple. 
Bee Shaffer, the daughter of Vogue's Editor-in-Chief Anna Wintour, wore an elegant white silk dress for her wedding, while the groom rocked a dark navy blue suit. 
A day after the wedding, which came a year after they got engaged in 2017, Francesco and his newlywed wife were seen casually strolling around the Manhattan after checking out of the Bowery Hotel. 
When asked about their plans for the honeymoon by Vanity Fair Italia Francesco promptly replied Italy would be their preferred destination. 
Where would you want to go on honeymoon if not in Italy?
During the conversation, he also revealed that Portofino could not be their wedding destination due to too many paparazzi.
And the couple wasted no time and headed towards their honeymoon on the Italian Coast, Portofino. The pair was seen casually walking in the streets and enjoying dinner at the Taverna del Marinaio in Italy after tying the knots three days earlier.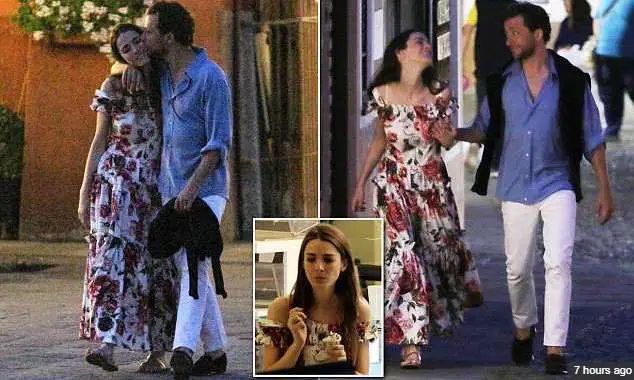 Husband Francesco Carrozzini and wife Bee Shaffer enjoy their honeymoon in Italy on 9 July 2018. (Photo: Dailymail.co.uk)
They were also seen hanging out with a few of their friends and enjoying a small chat before heading home. The couple had their dinner at the Piazza Martiri dell'Olivetta and seemed to be enjoying every moment of their honeymoon.
Francesco's Second Wedding With The Selected Ones
After their first wedding, the couple had their second wedding ceremony in Italy on 19 July 2018. The newlywed couple rocked on their second wedding day. Francesco's wife Bee wore an ivory lace dress designed by Dolce & Gabbana and a matching veil as the cherry on top.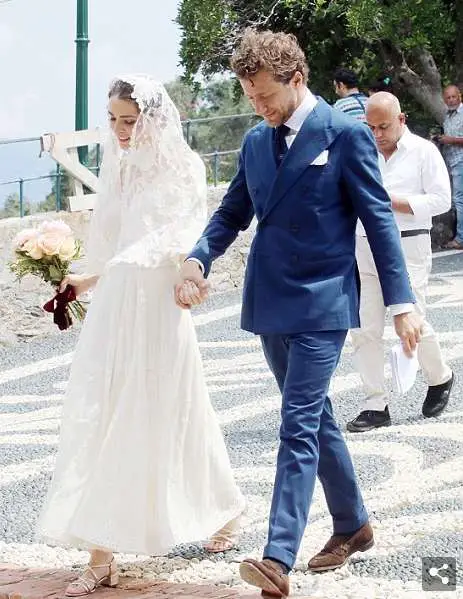 Francesco Carrozzini and Bee Shaffer after their second wedding on 19 July 2018 held at Italy. (Photo: dailymail.co.uk)
Francesco, on the other hand, was suited in a navy double-breasted suit. The couple had an intimate wedding in the church in front of selected friends and family. Among the guest list was Francesco's aunt and Italian businessman Lapo Elkann.
After the ceremony was over, Bee looked calm walking with her husband who had then changed into a black T-shirt and jeans.
Francesco's Bio: Father, Mother And How He Met His Wife
The couple met 16 years ago at Franceso's house because their mothers belonged to the same profession. Francesco's mother Franca Sozzani was the Editor-in-chief for the Vogue Italia since 1988 to her death in 2016, while Bee's mother Anna is the editor-in-chief for Vogue.   
The couple started dating in 2016 after attending the Met Gala together in 2016. And Bee quickly turned from girlfriend to fiancee after getting engaged a year later. 
The news of wedding comes after a difficult few years for Francesco after he lost both his parents in the space of five years. His father was a former Club Med and advertising executive who died in 2011 while his mother passed away in 2016. 
The director turned photographer in 2016 had spoken of his sadness at not having a father figure in his life in the 2016 documentary Franca: Chaos and Creation about his mother Franca.
However, the star has taken the first steps into normal life after his wedding, and despite losing father and mother, he has a new calming figure in his life, his wife.