Singer Mooski's Viral Song 'Track Star' Was Inspired by a Real Life Experience
Mooski's song 'Track Star' was inspired by a personal experience.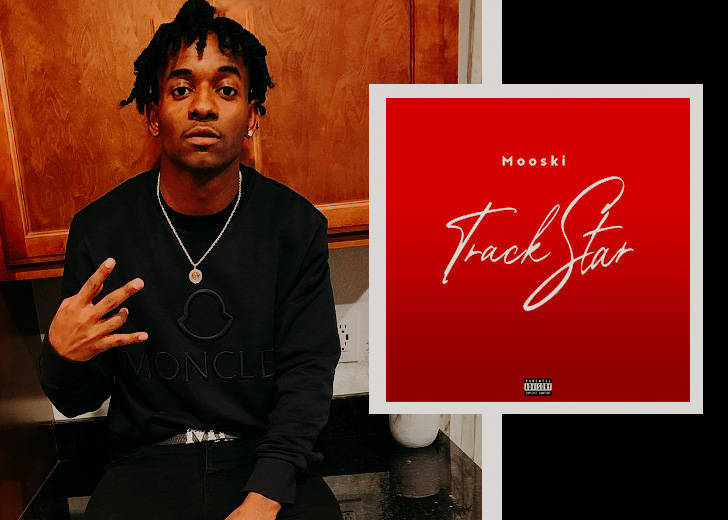 Mooski shot to fame after his song 'Track Star' went viral on TikTok and other platforms. The song has garnered millions of views and helped sign Mooski to Capitol Records. The video for the song premiered on April 7, 2021.
'Track Star' has an incredibly catchy hook and tells a story from the artist's personal experience.
'Track Star' Was Inspired By a Real Story
When Mooski appeared as a guest on The Breakfast Club, he shared the story of how 'Track Star' came to be. 
Track Star, I definitely pull from real experience in my life. So it just makes the story better. You know, I can tell the story better when it's coming out of my life. I can really dig in and get people something that can really connect with.
Mooski also explained the meaning behind the title of his hit song 'She Runs From All Her Problems.' He further added that it was about you being prepared to commit, but the other person not willing to put in as much.
He Recorded The Hook On Snapchat
In an interview with Dirty Glove Bastard, Mooski opened up about how he came up with Track Star. He wasn't heartbroken when he wrote the song. His schedule at the time comprised working throughout the week and spending the weekend in the studio. 
During the entire cycle, he never stopped writing, even when he was at work. When he was driving back from work in February 2020 and listening to instrumental music (he was only listening to instrumental music or his own music at the time), the hook for the song came to him.
Mooski went with the flow and recorded it immediately on snapchat.
Stuff just started coming to me. [Sings the song's hook] That's the first line that came to me and I ran with it from there… So, I took out my phone and I recorded it on snapchat. That's how I wrote the hook, cause I was scared and I didn't want to lose that vibe I had.
Mooski Signed With Capitol Records
Track Star had 10 thousand views in the first week. It hit the 1 million mark in 6 months and doubled the number in the next month. The song gave an enormous boost to Mooski's music career.
He signed with Capitol Records on February 10, 2021, roughly a year after he came up with Track Star. Mooski says signing with a record label gave him more freedom to be an artist since it freed up a lot of time to make music which he previously had to spend on working.