Phantogram's Sarah Barthel Net Worth Largely Depends On Her Tours And Merch
Phantogram band's singer Sarah Barthel has seen success over the years with several television appearances and music festivals. Here learn how much net worth the singer has amassed so far and what are her major sources of income.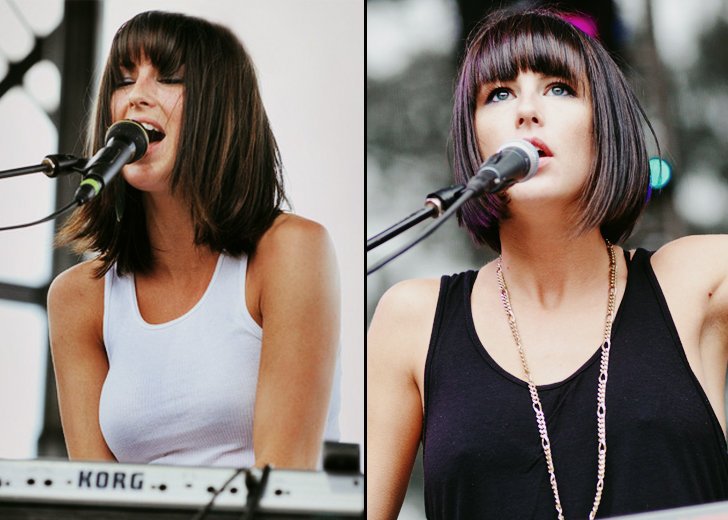 Phantogram, the band comprising of Sarah Barthel and Josh Carter, first came to rise after the release of their 2010 debut studio album, 'Eyelid Movies.' The album reached #7 on the US Heatseekers chart and #38 on the US Independent Albums chart upon its release.
Years later, today, the band singer Sarah Barthel enjoys a successful status owing to the Phantogram's performance in a number of music festivals and tours around the world.
How Much is Sarah Barthel's Net Worth?
Sarah Barthel's net worth hasn't been disclosed yet and it is still under review. But the primary source of her income is known to all, as her major earnings come from her tours and gigs across major music festivals with Phantogram in the North American continent.
The recent notable tours and gigs of the New York native includes Wonderfront Festival 2019, Corona Capital 2019, Life Is Beautiful Festival 2019, Hopscotch Festival 2019, Mamby On The Beach 2019, Capitol Hill Block Party 2019, and Moonrise Festival 2018.
In addition to that, she also seems to make a sizable amount of income from Phantogram's Youtube channel. The channel on the platform boasts a respectable 136K subscribers. The channel's most viewed video has to be the official video of 'When I'm Small', with over 29 million views and 247 thousand likes.
Also, she earns from the sales of the merchandise sold from her band's official site. The official band site features a variety of merchandise on display. The fashion collection includes sweatshirts, t-shirts, hoodies, and hats with the band's signature custom designs printed on them.
How Sarah And Cartel Teamed Up To Form Phantogram?
In the summer of 2007, Sarah Barthel had just returned home to Greenwich, New York after she dropped her visual arts degree. At around the same time, her high-school friend, Josh Carter, also had come back from New York City to the same town.
The duo then got together and founded the band in Saratoga Springs, New York in the same year. In its initial days, however, the duo was known as Charlie Everywhere rather than Phantogram, as it is known today.
For the better part of the next two years, Barthel and Carter worked on the beats that Carter had taken from his New York City stint days. They finally released their first eponymous Phantogram EP in March 2009 and sparked widespread interest, with two songs: 'Mouthful of Diamonds' and 'When I'm Small.'
Later the same year, Barthel came forth with 'Running From The Cops' EP in May 2009 recorded under BBE Records. And the year after that, she marked the band's first full-length album, 'Eyelid Movies,' which also comprised of tracks from their previous EPs.
Are There Any Latest Singles From Phantogram?
Although being plenty talented, Phantogram is known to collaborate with outside musicians from time to time. In fact, her most recognized album for Phantogram was their third album, 'Three,' which was a collaboration with Ricky Reed, John Hill, and Dan Wilson. The album made it to number nine on the Billboard 200. 
In the more recent days, Barthel released three singles in 2019: 'Into Happiness,' 'Mister Impossible,' and 'In a Spiral,' all three of which made it to their latest album 'Ceremony,' released on March 31, 2020. The singles were composed and released by Phantogram.