Karol G Empowers Girls Who Want to Be A Part Of Reggaeton Music during Her Speech in LatinAMAs
"To all the girls that come along the way: Mommy, even if you can. The morning you see us at home, you will be here," Karol G shared.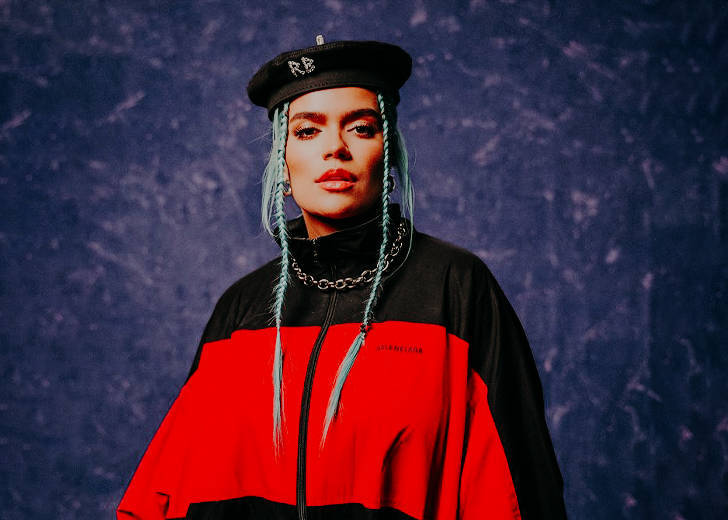 Karol G was a beacon of girl power well before she released El Makinon, dubbed "the girl anthem of 2021" by Telemundo, alongside Mariah Angeliq. Naturally, it carried over to the Latin AMAs this week. 
After bagging the Single of the Year Award at the Latin AMAs for Tusa alongside Nicki Minaj, Karol G invited more girls to join the reggaeton movement.
Of course, her words of encouragement were delivered in her native tongue, but when translated to English, it went something like this:
To all the girls that come along the way: Mommy, even if you can. The morning you see us at home, you will be here.
The graceful artist made her glam and fame look easy and accommodating, a gesture that will inspire the next generation of Latin superstars.
However, this is not the first time Karol G invited girls out to the roads less traveled. 
During the Latin AMAs, she made a lasting girl-power impression with Angeliq by her side, not technically. Their performance actually began with them on either side of the stage.
Eventually, they took the stage front and center to perform a track Billboard dubbed "the infectious, head-bopping reggaeton bop," El Makinon. 
The track from Karol G's latest album, KG0516, is a collab track centered around the story of an independent 16-year-old girl who learned to depend on herself with time, not without her fair share of hurdles, mind you. 
The album KG0516 in itself is a journey that the artist overcame. In an interview with Rolling Stone, she called the album a product of her experiences during the COVID-19 era.
The fact that she and her assistant contracted an acute case of COVID was terrifying in itself. Add to that the media hounding that she and the ones close to her, and the experience became no less than torture. 
However, there was one thing amongst all this chaos that kept her going — people around the world blasting her album Tusa from their balconies. In the same interview, she recalled:
Even people who don't know my face, who don't know me, who don't know my name, they're feeling something
The videos of people finding joy in Tusa kept pouring in, giving her the much-needed fuel to get done with her latest album. As people kept playing the song, the bar was set much higher, and the pressure was building up. 
All the hard work eventually paid off! The album was ranked #20 on the BillBoard within a fortnight of its release.