'I Still Don't like the Attention:' Jorja Smith Gets Candid about Growing up with Insecurities
Jorja Smith grew up insecure about her talent, mixed race, and looks.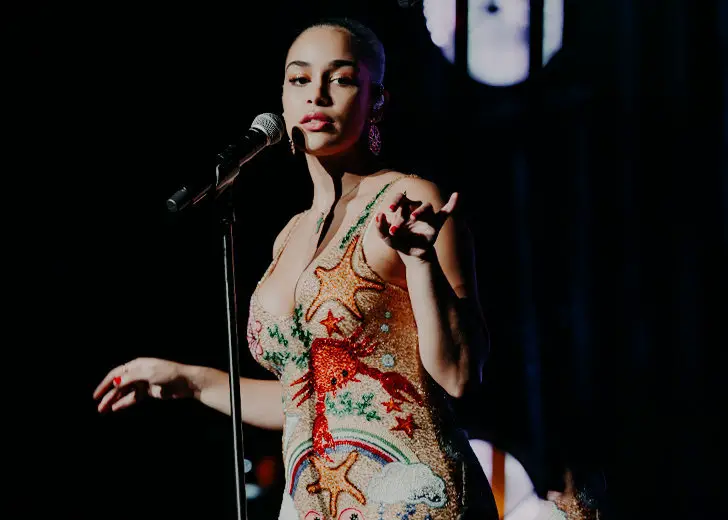 Jorja Smith will headline the 2021 Boardmasters music festival set to be held at Newquay, Cornwall in August alongside The Gorillaz and Foals. At just 23 years of age, she has found remarkable success, collaborating with artists like Drake, Kendrick Lamar, and Stormzy.
An extremely talented artist, Smith received her first Grammy nomination for Best New Artist at the 61st Grammy Awards. However, despite her success and fame, she doesn't enjoy attention and has shared about growing up with insecurity multiple times.
Smith Grew Up Insecure About Herself
Smith's singing talents manifested from a young age. Her mother Jolene, a jewelry designer, was one of the first people to notice her gift and pushed her to sing in front of people. However, the 'Blue Lights' hitmaker didn't like the attention. It made her feel embarrassed.
Smith sang at church in front of a crowd when she was just eight, but spent most of her teenage years avoiding attention. She wrote her first song 'Life is a Path Worth Taking' at 11 and continued writing songs. She only shared them with her family, especially her father who fronted a neo-soul band called 2nd Naicha.
I'd come down and play my dad my tunes. Then he'd be like, 'Can't hear a chorus'. [So, I'd] go upstairs, write it again, get annoyed… I was so lucky to have parents that actually encouraged art.
While Smith was grateful for her supportive parents, it didn't help her against her insecurity about her looks and mixed race. She didn't want "big lips or a bum" as all her friends were white, slim, and had long hair. She only got over her insecurity after moving to London for school.
I've become a lot more confident within myself and my body… [But] nothing's changed. I still don't like attention now.
She Doesn't Enjoy Fame
Smith's musical career has brought her many good things — two Brit Awards, a Grammy nomination, as well as fame and recognition. And while she loves performing and being on stage, she doesn't like fame.
The signer has been open about the effects fame has had on her mental health. She shared how scrolling through social media and reading nasty comments was making her unhappy in the past.
Smith also recounted an incident when she cried at a plane after an argument, but instead of checking in on her, the flight attendant asked for a selfie.
However, she is past her unhappy phase and what helped her find a better path for herself was the pandemic. It made her lead a more healthy life by helping her find herself and get away from "toxic people."