DMX's Ex-wife Tashera Simmons Thanks God Ahead of Her 50th Birthday — a Look into Her Life and Relationship with DMX
Ahead of her 50th birthday, DMX's ex-wife Tashera Simmons poured her heart out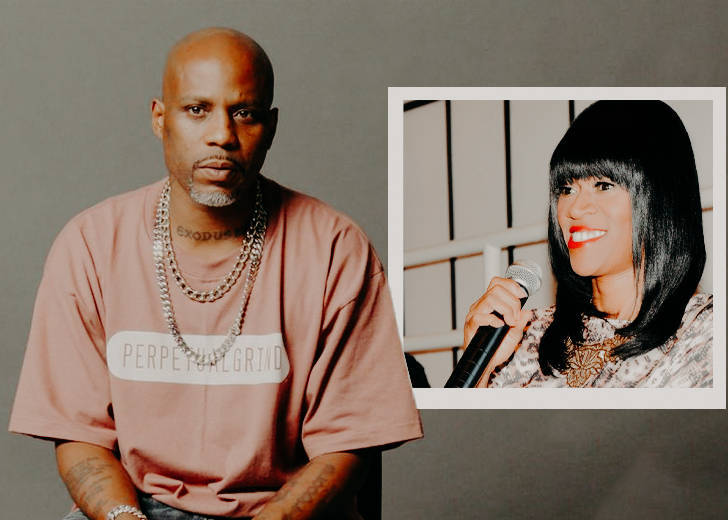 DMX's ex-wife Tashera Simmons will ring in her 50th birthday on April 10. Reflecting on her life prior to the special day, she penned a heartwarming post to express her gratitude for the life she has.  
Simmons took to Instagram on April 1 to share a jolly photo of herself clad in a floral dress. Alongside it, she expressed her gratitude for her youth, health, and protection of her children. 
"So many great life lessons, that I will never take back. So much growth! So much wisdom. So much faith!" Starter Wives Confidential star wrote. 
Simmons was born on April 10, 1971. She first met her rapper ex-husband, DMX, whose real name is Earl Simmons, at age 11. Both of them were raised in Yonkers, N.Y, and when she turned 18, they began dating. 
The couple were married in 1999 and have four children together. However, this marriage turned out to have far from a happy ending. The couple was married for over a decade from 1998 to 2014, but only Tashera took her vows seriously.
Tashera Simmons and DMXs' Relationship
While DMX was the more famous one in their marriage, it was not always for the right reasons. Despite achieving true superstardom in the 90s with chart-topping albums and Grammy nominations, the rapper was making headlines for bad behavior such as drug and weapons possession, animal cruelty, and driving under the influence, among other things. 
He spent decades in and out of slammers and through it all, Simmons stood by his side until it she could not take it anymore. In 2010, she separated from DMX after he was incarcerated three times that year. 
However, his criminal tendencies were not the only thing that drove Simmons to the edge. During the marriage, DMX had an extramarital affair with other women and fathered some children. This was humiliating for Simmons. 
Simmons Asked for Divorce On a Reality Show
After their separation, the couple appeared on VH1's Couples Therapy to repair their already shattered relationship with psychologist Dr. Jenn Berman. However, as each episode aired, it became evident that their relationship was past the point of saving. 

DMX and Tashera at the 79th Annual Academy Awards Children Uniting Nations/Billboard Afterparty (Source: Wikimedia Commons)
Not only did DMX disrespect his wife by yelling and cursing at her in front of the cameras, but in a moment of rage he confessed that he never wanted to get married.
Simmons finally reached her breaking point and during season finale, she requested for a divorce. Although fans initially believed it was scripted, they really got divorced. 
In an interview with Essence, the reality star opened up about her deicison.
But [there] just comes a time when you give your all, and you know you gave your all, and it's just time to move on. When you know [you've given] 100 percent, then I would say definitely consider divorce.
While Simmons Got Her Life Together, DMX's Life Spiralled Even Further 
After the divorce, Simmons wrote a book titled "You Think You Know, You Have No Idea" to document her volatile marriage with DMX and hosted a podcast called "Freedom of Truth" where she and her guests shared stories about their lives to empower others. 
Meanwhile, DMX's life spiralled out of control. He went on to have 15 children with different women and declared bankruptcy because of overdue child support payments. In 2018, he was sentenced to one year in prison for tax evasion, all while battling substance abuse. 
On 2 April 2021, the rapper was rushed to hospital after suffering from a drug overdose as per TMZ. Sources close to the rapper said the overdose reportedly triggered a heart attack and is said to be in a vegetative state. The doctors have warned the family members that he may not make it.