CBS 2 Suzanne Marques Biography: The Thin Line She Walked With Husband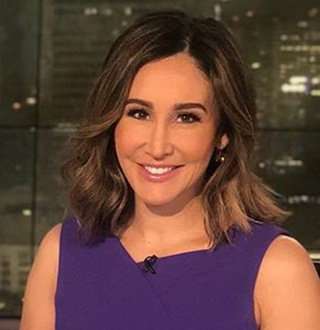 Pleasing personality and captivating looks made Emmy-award-winning journalist Suzanne Marques cover Hollywood's biggest night for CBS2/KCAL9 & CBS Newspath in Los Angeles, California.
She managed her own blog, where she penned down her life experiences and lifestyle tips. She was an active member of the CBS 2 Fire Relief fund campaign for the 2018 California WildFire victims.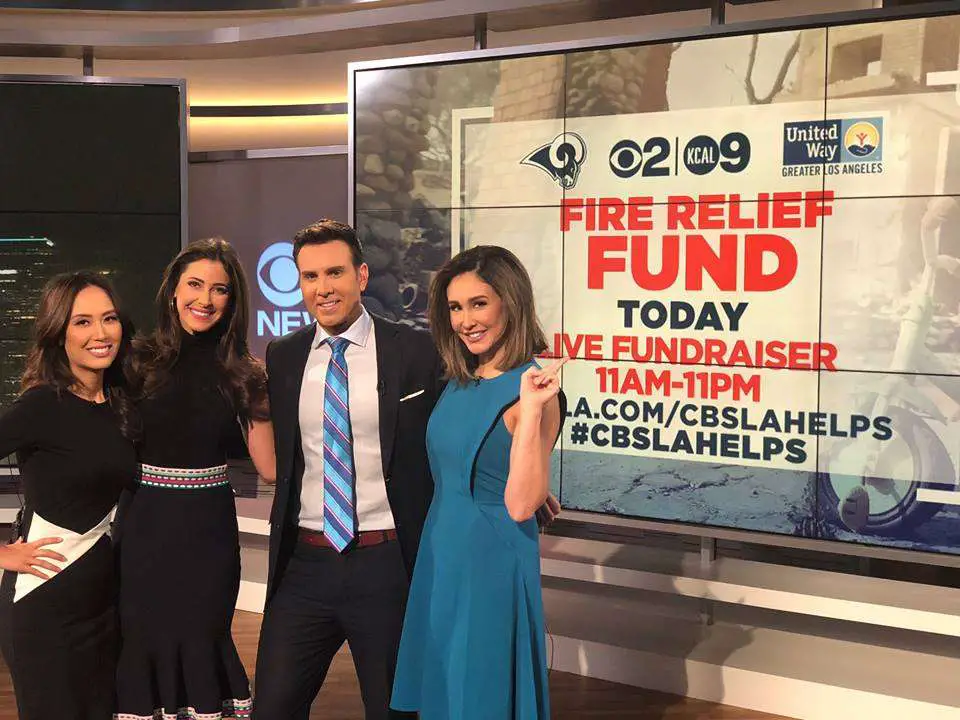 Raising Funds for California Fire Victims: Suzanne Marques posing with co-anchors of the fundraiser program of CBS2 for the 2018 California Wildfire victims (Photo: Suzanne's Facebook)
Suzanne Marques was also the Entertainment & Lifestyle Reporter at CBS2/KCAL9 for the Greater Los Angeles Area. She was a member of the National Association of Hispanic Journalists, The Story Project, and The Good News Foundation.
Suzanne Marques Biography (Age)
Born to race car driver parents, Suzanne is a daredevil who surfs and flies on the trapeze live on-air. She is a Los Angeles native and is a media personality who likes to keep her age a secret.
She completed her high school in 1995 from Downey High School, located at Downey, California. After that, she graduated from the University of Southern California in 1999. She holds a BA degree in Communication and Media Studies and started blogging from her college days.
This helped her start a career in the media industry, and she joined KNBC as a Web Producer in Los Angeles. Then she moved to Eureka, California, where she was employed as the weekend anchor and reporter.
Her career was attaining great heights. She got a chance to work with KGET in Bakersfield and WXIA in Atlanta, Georgia, before returning to Los Angeles, reporting and anchoring for famous shows, namely Good Day LA, The Fox 11 Morning News, That's So Hollywood, and FOX 11 Overtime.
How Much Salary does Suzanne Make at CBS2?
She was one of the first journalists to interview soccer superstar David Beckham when he joined the LA Galaxy.
As of now at CBS2, Suzanne makes high-class coverages of the prestigious Oscars, Golden Globes, Grammys, and Emmy Awards, during which she interviews Hollywood's top celebrities.
A CBS anchor/reporter is paid on an average $60,000 - $176,166 per year. When factoring in bonuses and additional compensation, an anchor/reporter at CBS can be expected to make an average total pay of $158,549 per year.
But being a top entertainment and lifestyle reporter at CBS2, we can surmise that she must be making a high salary. An accurate estimate of Suzanne Marques' net worth is still unavailable.
Suzanne Married Her Husband Twice
Suzanne married her husband, Robert Dourisboure, at the age of 26. 
However, their marriage did not last long, and the couple got divorced afterward. Four years after their divorce, they became friends again.
Eventually, her ex-husband Robert had grown into the man she desired. Suzanne acknowledged the personal growth in Robert and embraced him as her husband again. Suzanne was pregnant with his child in 2015, and in June next year, she gave birth to a baby boy, Austin.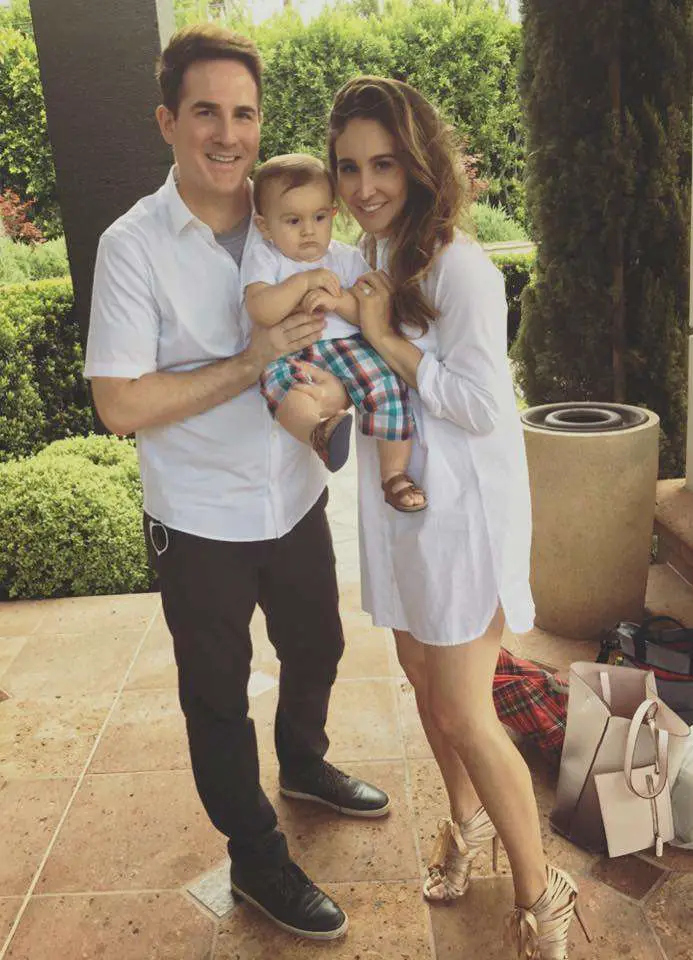 Previously divorced, Now a Happy Family: Suzanne celebrated mother's day happily with her husband and son on15th May 2017. (Photo: Suzzane's Facebook)
They are a happy family now, working successfully in their fields and raising their family with a cute son.
Bravo to the couple for realizing and embracing their love again and forgetting the bitter past of divorce. These days the couple cannot help but gush over one another and their son on their socials.