Arantxa Loizaga Bio: Age, Husband, Parents
An American journalist, Arantxa Loizaga is a reporter famous for her interview with national and international political leaders...Her true popularity began when she interviewed a one-on-one interview with former President Barack Obama at the White House in 2013...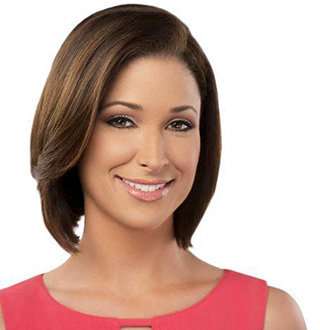 Mexican born American based journalist Arantxa Loizaga is a reporter most famous for her interviews with national and international political leaders. Her one-on-one interview with President Barack Obama at the White House in 2013 gained her notoriety in the world of journalism.
Her outstanding work has seen her earn heaps of praises as well as numerous award nominations and awards themselves. She is the proud recipient of four Emmy awards; an achievement not many can boast about.
Let's get along and learn some wiki-like details about Arantxa Loizaga
1. Learn About Arantxa, Bio & Parents
Arantxa Loizaga was born in Mexico. She celebrates her birthday on 27 February every year. But the exact year of her birth has not yet been revealed. According to Richard Parker's article, A Laurel to Univision 41's Arantxa Loizaga published on 27 February 2013 indicates that her age at that moment was 29.
She holds American nationality but shares Mexican ethnicity. Besides that, information regarding her height remains undisclosed.
Loizaga, a media personality, has been adding star power to News 4 as a speaker for more than a decade. Her professional life is an open book to everyone, but when it comes to her personal life, she maintains secrecy at the highest level.
However, she has never shied away from expressing her love and passion for her parents. Her 2015 Instagram post shows that she has a very close relationship with her mother and her father.
Celebrating: Arantxa with her mom & Cuban American actor/director on Spanish TV's 60th Anniversary (Photo: Arantxa Instagram| June 28, 2015)
See Also: Joanna Stern, Age, 23, Wiki: Married And Has Son - Not With Husband
Likewise, she keeps her father's wise words very close to her heart. Among many pieces of advice given to her by her father, Don't Worry Get Busy is one which she has taken with her everywhere she has gone. She also has a sister with whom she shares a very close bond.
As for her education, Loizaga is a graduate in Mass Communication and Public Relations from the University of Nuestra Senora Del Lago.
2. You Won't Believe Arantxa Life's As Journalist Has Crossed A Decade
Arantxa has been fortunate enough to live the successful life of a journalist. She started her career as a journalist at Univision News in 2007. Since then she has been working hard and has surpassed all the difficulties and challenges with a humble yet proud attitude.
In 2013, Arantxa was invited by the White House for a discussion regarding the current happenings in the market. She was the only Spanish-language reporter invited to talk about how budget cuts will affect the market, and she was the only reporter from the Spanish-language station. Arantxa wasted no time and raised questions regarding the immigration issue, Obamacare in Texas, infrastructure initiative to former President Obama.
Her interview with the former president remains one of her career highlights.
Know About: Linzie Janis Bio: Married Life And Work Harmony - Meet Producer Husband
She has been in the news business for more than a decade, and she has done exemplary work. Her contribution to news business has not gone unaccounted for. As of now, she is still working as a journalist for Univision News. She has given her life to the news business. In return, she has earned a respectful career and has economically secured herself a beautiful life.
Her salary, however, has not been revealed yet. But taking a look at her career history and her experience, she is sure to take home a hefty sum of paper.
3. Learn Who Is the Only Eyewitness to Arantxa Marriage
When it comes to love and marriage, Arantxa did not rush herself before deciding to settle down. She took her time, let her love grow before finally deciding to get married.
The Mexico native is married to her longtime boyfriend Adam who is a former Navy. Before their marriage, they shared a long lasting friendship for about five years.
Happy Together: Arantxa with her husband Adam in a park. (Photo: Arantxa Instagram| July 7th, 2017)
Check Also: Who Is Nancy Cordes Married To? Husband Unveiled Of The Gorgeous Journalist!
Both of them belong to a profession where personal life had very little space, and the two love birds were compelled to live far away from each other. Despite the distance and complexity, they managed to maintain their relationship.
After years of friendship and happy relationships, the duo secretly tied their knot on 6th July 2017, and the only witness to their marriage was Arantxa's sister.
As of now, Adam is a retired Navy and is happily living his life with his now wife, Arantxa.