'The Flash' Star Wentworth Miller Came Out as Gay in 2013 — Inside His Dating History
Wentworth Miller, ever since he came out as gay in 2013, has been subjected to various speculation regarding his dating life. To date, he hasn't confirmed anything yet.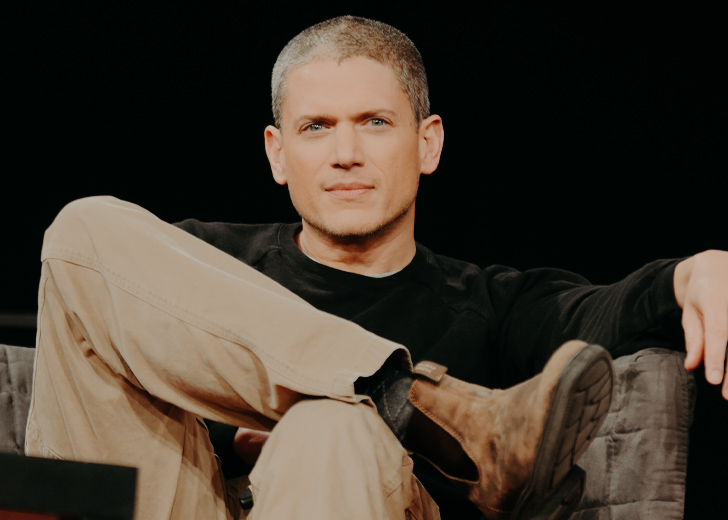 Prison Break heartthrob Wentworth Miller came out to the world as gay in 2013 in a very subtle way. Since then, his dating history has been illustrious, including the likes of the Canadian actor Luke Macfarlane. 
Miller's Coming Out Story 
Miller came out in 2013 via a letter condemning the anti-gay actions of the Russian Government.
In the letter published by the campaigning group GLAAD (Gay & Lesbian Alliance Against Defamation), Miller declined an invitation to the St. Petersburg International Film Festival. Deeply troubled by the anti-gay laws passed by the Russian Government, the actor took a step forward to advocate for the rights of the LGBTQ+ community. 
Understanding the pain and troubles faced by the LGBTQ+ community in Russia, Miller said that he couldn't take part in a celebratory occasion hosted by a country that doesn't respect all sexualities. Relating the laws that systematically deprived the LGBTQ+ community's right to live and love openly appalled him. 
As someone who has enjoyed visiting Russia in the past and can also claim a degree of Russian ancestry, it would make me happy to say yes. However, as a gay man, I must decline.

Wentworth Miller (Source: Paul Archuletta/Getty Images)
Ever since he stood against the Russian Government, showing firm support to the community there, the 42-year-old has done his best to advocate the rights of the LGBTQ+ community.
One of his commitments is that he will not be taking up straight roles and thus authentically portray gay characters only.  
A Look At Miller's Dating History 
Miller, who portrays Captain Cold in the hit series The Flash, has always kept his love life under the covers. 
Before coming out, he was rumored to be engaged to Mariana Klaveno, which the actor quickly discredited. He was also spotted with a female friend, Amie Bice, to which fans speculated they were together. However, this hasn't been confirmed by either party.
Fans have also theorized that American actor Kristoffer Cusick, Hollywood photographer Mark Lidel and Grey's Anatomy actor TR Knight have all dated the Prison Break actor, but again, Miller himself hasn't affirmed such rumors.
Currently, though, Miller is said to be dating Luke MacFarlane. As reported by Distractify, the duo has been together since 2007, way before either of them officially came out.
Who is Luke Macfarlane?
Best known for starring in ABC's Brothers and Sisters as Scotty Wandell, Luke Macfarlane is a Canadian-American actor and singer. A recurring face in Hallmark Channel Christmas movies, Macfarlane came out publicly in 2008, five years before Miller did. The finale of Brothers and Sisters showed his character getting married to a man and the actor himself coming out as gay.
After he came out, Macfarlane showed concern about what it meant for him and his career. He was terrified of his upcoming journey. However, he stood firmly with his truth and his identity as a gay person.

Luke MacFarlane (Source: Rachel Luna/Getty Images)
Despite rumors of them being together for almost 15 years, neither Miller nor Macfarlane have confirmed their relationship publicly yet.