Wentworth Miller Once Chose to Be 'Out of Integrity' and Told Only His Family That He Was Gay
In 2013, Wentworth Miller talked about his personal battles and struggles. The actor revealed how fear of judgment, ridicule, and losing his career, once made him hide his sexuality.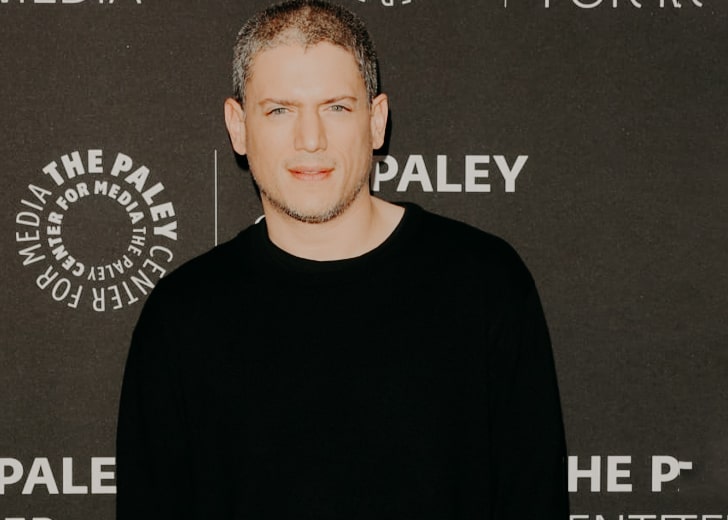 In 2013, Prison Break star Wentworth Miller opened up about his battles and struggles. He revealed how fear of judgment, ridicule, and losing his career once made him hide his sexuality. 
Miller Didn't Come Out of the Closet until 2013
The Human Stain actor had denied his homosexuality to Instyle magazine in 2007. Fast forward to August 2013, he came out as gay in a very subtle yet powerful approach.   
Best known for playing iconic Michael Scofield in Prison Break, Miller came out of the closet in 2013. However, it took him a special occasion to reveal himself to the world.
The actor was invited to attend the Saint Petersburg International Film Festival in Russia, but he was deeply disheartened by the Russian government's treatment of their gay citizens. Because of this, he politely declined the offer whilst also revealing himself as gay to the world. 

Wentworth Miller came out as gay in August 2013 (Source: GLAAD)
In August 2013, the Golden Globe Award nominee fledged a letter to the film festival stating all and out that he was gay, and he chose not to attend the awards in response to Russian LGBT propaganda law. 
Following this incident, on September 10, 2013, Miller opened up about why it took him so long to reveal his sexuality to the world.
The actor, whose sexuality was known only to his parents and a very few family members, did not trust the world enough with his identity. He didn't want his homosexuality to come in the way of the career for which he had hauled days and nights for over a decade.
On the same night at HRC dinner, the Prison Break star confessed to attempting suicide when he was just 15 years old. The actor went on to say:
When someone asked me if that was a cry for help, I said no, because I told no one. You only cry for help if you believe there's help to cry for. 
"I Don't Want to Play Straight Characters."
Now that Miller is openly gay, he wants to be a ray of hope for people facing similar hurdles. 
Taking his fight a step further, Miller decided not to resume his straight character, Micheal Scofield, in the popular series Prison Break. 

Wentworth Miller In Prison Break (Source: The Hindu)
The 48-year-old star took to Instagram to express his gratitude towards his fans for their support. He further added his departure from the Fox series and the reason behind it.
I'm out. Of PB. Not [because] of static on social media (although that has centered the issue). I just don't want to play straight characters. Their stories have been told (and told).