Know about 'Family Matters' star Reginald VelJohnson's Gay Rumors, Marital & Dating Status and Net Worth
Being involved in the entertainment industry comes with both pros and cons. On one hand, it allows enjoying all the fame and success but on the other, one becomes a target with unnecessary rumors and questions that media and audience raise regarding personal lives, sexual preferences, and even death hoaxes. The same happened in the case of Veteran actor and comedian Reginald Veljohnson aka Carl Winslow of Family Matters, who is often dubbed gay.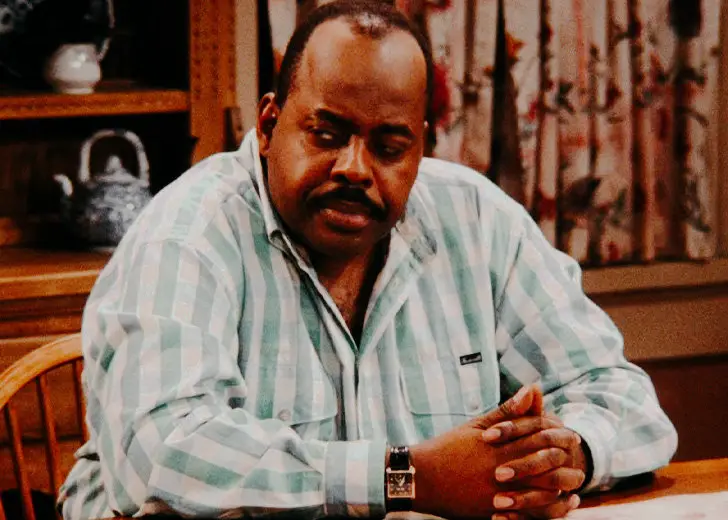 American actor Reginald VelJohnson is best known for playing law enforcement characters such as Carl Winslow in the television sitcom Family Matters and LAPD Sergeant AL Powell in the Die Hard movie series. 
The legendary show ran till Season 9 from 1989 to its cancellation in 1998.  
Read the full article to know about Veljohnson's gay rumors, marital & dating status, and net worth. 
Is Reginald Veljohnson Gay?
One of the downsides of being a part of the entertainment industry is unnecessary rumors and questions regarding personal lives, sexual preferences, and even death hoaxes. The same happened to veteran actor and comedian Reginald VelJohnson. 
VelJohnson, who is widely known for his character Carl Winslow in Family Matters, has often been the talk of the town for his sexuality. People think he's gay, and they have reasons to believe it, too.
But amidst all the rumors, Veljohnson's TV son Darius McCrary backed his sexual secrecy. 
And with that, we must state that there has been no strong evidence to point toward Reginald being gay.
What did Reginald TV Son say about His Sexuality? 
Indeed, the quality of an actor is judged based on how well they portray a character, so much so that viewers sometimes forget they are merely acting. The same is the case with VelJohnson.
The Easter actor's character, Winslow, is loved by fans all across the globe. Even when an interview doesn't concern him in any way, people somehow find ways to know more about the famous TV dad.
When VelJohnson's TV son, Darius McCrary, sat down with the Comedy Hype to discuss the series, he was asked whether VelJhonson's sexuality was ever brought to light during his time in Family Matters. 
Without a second thought, the actor said he never understood why people are bothered about someone's personal choice and sexuality.
Why is that even a question? I mean with any artist. What does their sexuality have to do with them entertaining you, them performing for you?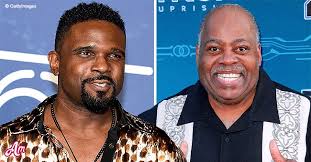 Not only that, but McCrary also shared how he's not a fan of media controlling the portrayal of a person and the viewpoint of the audience.
Reginald Beljohnson was Rumoured to be in A relationship with James Avery
While VelJohnson was acing Winslow's role in Family Matters, another actor James Avery was winging it as Uncle Phil in Fresh Prince of Bel-Air. 
Along with being at the peak stages of their career, they were also listed as the top three closeted black actors. And they were put on the latter list mostly because they were rumored to be in a secret relationship.
Yes, you heard it right. Rumors regarding TV dads Winslow and Philip Banks dating were burning up back then. And, in 2014, when Uncle Phil crashed in the sets of Family Matters to surprise Winslow, it added more fuel to the fire.
Some believed it was an open secret while some debated their alleged gay relationship, but both the actors never gave importance to any rumors and chose to stay mum.
The gossip eventually died down when Avery got married. Unfortunately, the talented actor passed away in 2014 due to complications from open-heart surgery.
VelJohnson Was a Part of a Death Hoax
What could be worst than people constantly questioning your sexuality? A death hoax! 
In February 2017, it was reported that VelJohnson passed away due to a heart attack. Apparently, he was traveling from London to Los Angeles when the paramedics removed him from the flight and immediately took him to the nearby hospital to treat the cardiac arrest.
All of it was proven to be just a hoax as the actor is alive and doing well when he spoke to TV One TV on the 30th anniversary of Family Matters to reveal how special the iconic series was.
Is Reginald VelJohnson Married or Dating Now?
Veljohnson is currently single and unmarried. He hasn't married till now and has no kids. 
According to AmoMama, in an interview back in 1990, he showcased hopefulness to build a family with a woman one day.
He revealed that he had labeled himself "daddy in training" after he started portraying the role of Carl Winslow.   
How old is Reginald VelJohnson?
Born as Reginald Johnson on 16 August 1952 (age 70) in Queens, New York, U.S., Reginald was born to nurse's aid Eva and hospital attendant Dan. He has a brother named Barry. 
At the age of 13, Reginald saw his father leaving the family after which his mother subsequently married John Reilly. 
What is Reginald VelJohnson's Height and Weight?
VelJohnson stands at the height of 5 feet and 8 inches and weighs around 185 pounds. 
What is Reginald VelJohnson's Net Worth?
According to Celebritynetworth, Reginald VelJohnson has an estimated net worth of $4 million.