Nia Malika Henderson married her longtime girlfriend in 2019
Nia Malika Henderson is a proud political reporter for CNN News media. She is also a proud lesbian personality who is married to her long time girlfriend, whom she has shared over four years. Nia revealed her sexual orientation through her Instagram profile where she posted a picture with her wife and added a caption that stated "Newlyweds."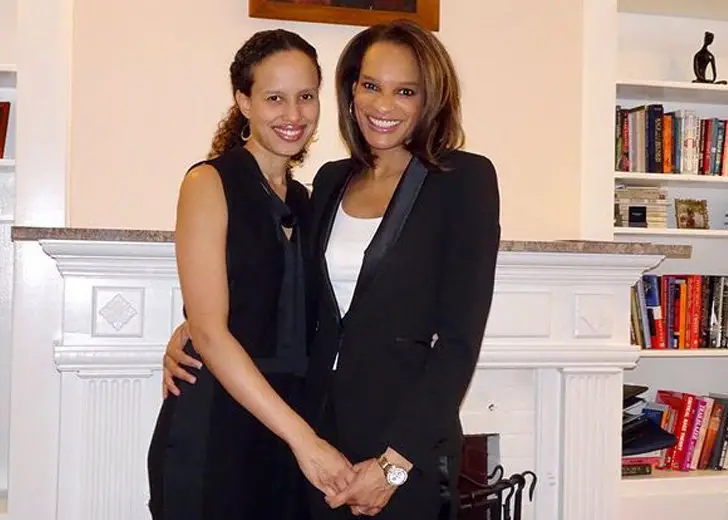 Nia-Malika Henderson is an American reporter who doesn't miss any chance to cover political and LGBTIQ+ related news.
Her interest in covering LGBTIQ+ issues could be because she is a proud lesbian herself. The CNN correspondent is a happily married woman who recently walked down the aisle with her long-time girlfriend. 
Nia-Malika Henderson Got Married in 2019
Henderson married her long-time girlfriend in late 2019. She shared the news of her marriage through her Instagram profile on January 1, 2020, alongside a picture with her wife and a caption that read, "Happy New Year #newlyweds."
Nia-Malika Henderson's New Year's Day post where she flaunted her new wife (Source: Instagram)
Evidently, the newlywed couple had their wedding sometime in late 2019. However, they have yet to reveal any details about the actual ceremony or the date. Going by how secretive, Henderson has been about her marriage thus far, it is unlikely that they are revealing any of the deets anytime soon. 
The now-married couple's relationship news first broke on July 7, 2017, when Politico Magazine interviewed Henderson on her birthday.
In the said interview, she mentioned that she would spend her birthday with her girlfriend in London's beautiful city.
Nia-Malika Henderson & Her Girlfriend's London Trip
In addition to that, she also revealed that they would be doing lots of shopping, trying out different foods, and visiting places such as Buckingham Palace and the Wimbledon scene.
I will spend my birthday in London with my girlfriend. We plan on shopping, eating, and checking out touristy places like Buckingham Palace and the Wimbledon scene.
Moreover, while having an exclusive conversation with the National Public Radio (NPR) on January 11, 2019, the CNN political reporter mentioned that her now-wife is a very hard-working doctor.
However, due to her decision to keep her personal life details to herself, no other information could be retrieved about her wife, how they met each other, and more. 
Although Henderson has affirmed beyond doubt that she is a married woman or has a girlfriend, at the very least, rumors about her relationship with Blaze Media CEO, Glenn Beck, still remain at large. 
The Reporter Has Moderated & Reported Events Related to LGBTIQ+
Although Henderson is a political reporter serving for CNN, her interests aren't limited to that field. The first time Henderson reported something related to the LGBTIQ+ was way back on December 17, 2008, while still working for Politico News Magazine.
In the news report titled 'Gay leaders furious with Obama,' she covered the then-heated news bout the former U.S. President Barack Obama, who faced criticisms from everyone, mainly from the LGBTIQ+ supporters.
The criticisms started after former President Obama chose Saddleback Church's senior pastor, Rick Warren—a great supporter of banning same-sex marriage—to deliver the invocation at his inauguration.
After covering that news event, the reporter took a break from covering LGBTIQ stories. Still, she did appear years later, on October 11, 2019, when she and her colleagues were handed the responsibility for moderating the CNN LGBTQ Town Hall event.
In the event, held in Los Angeles, nine Democratic party candidates provided their views on the American LGBTQ community during their 30-minute portion.