Neil Sedaka rumored to be gay despite being married with children
The renowned pop singer Neil Sedaka is a happily married man for over half a century. But despite his public marital status, the composer has faced gay allegations a couple of times in his life. The first time he faced gay allegations was when he was working as a partner with now-late lyricist, Howard Greenfield.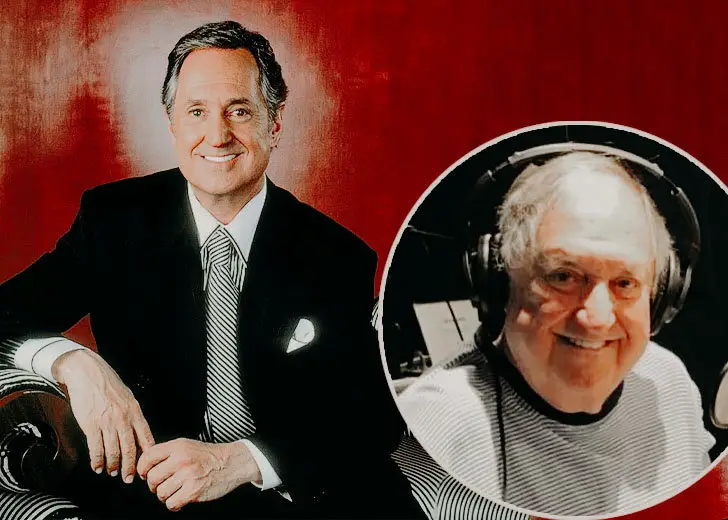 For someone who has been a part of Hollywood for so long, American pop singer Neil Sedaka has had his fair share of rumors. Among them, speculations about him being gay is perhaps the oddest. It's odd because the 'Grammy Award' winner is married to his wife for over 50 years. Together, the couple has even raised two fully adult children.
So why is the musician, who married someone from the opposite sex, rumored to be gay? What set all these speculations on the star's sexual preferences into motion? Keep reading to find out!
The Gay Rumors Started after Collaboration with Howard Greenfield
Sedaka's musical collaboration with fellow artist late Howard Greenfield is remembered as a significant moment in rock and roll history. Their partnership lasted over twenty years—churning some of the most charming melodies of the Brill Building era while selling millions of records. However, this long-time partnership also transpired a few speculations on Sedaka's sexual orientation.
Back then, Greenfield was an openly gay person, which led people to speculate that the American pianist was also gay. However, the 'Oh! Carol' singer chose to remain silent and never gave any response to those speculations.
Later, when he married his now-wife, Leba Sedaka, the rumor was put to rest.
But, after more than half a century, similar rumors began surfacing following the release of the singer-songwriter's 2016 album entitled I Do It For Applause.
In the song 'Super Hottie' from the album, the 2006's Long Island Music Hall of Fame inductee sang about a young male stud's irresistible beauty. Another song named 'Should I Begin The Dance' was a tango about a male brothel.
Due to such bold and steamy lyrics, speculations on whether he is gay or not trended all over the internet. However, much like last time, Sedaka again remained quiet and didn't address the topic.
His Secret to a Happy Married Life
While his sexuality continues to be discussed in online threads, the fact remains that the award-winning musician is a married man. The 1983's Songwriters Hall of Fame inductee took the wedding vows with his long-time wife, Leba Sedaka, on September 11, 1962.
Just after a year, on June 26, 1963, the duo welcomed their first child, a daughter named Dara Felice Sedaka.
After four years, in 1967, the family of three further expanded with their second child, a son named Mark Charles Sedaka. Since then, the family of four has been living harmoniously and relishing their time together.
Additionally, the renowned record producer's family further expanded when his son Mark married his partner, Samantha Sedaka, and welcomed three children afterward.
While asked by Dailymail about the reason behind his long-lasting marital life on June 10, 2017, the musician mentioned that he always respected and loved his partner. He also revealed that he and his wife have been through many ups and downs—and they had struggled, cried, and laughed together.
As for the secret of his own long-standing marriage? You have to really like and respect the person, besides love them. We've been through ups and downs, we've struggled, laughed, and cried together. It's partnership and friendship.