Mason Gooding's Role in 'Love, Victor' Incites Gay Rumors
Mason Gooding's gay rumors have been floating around the internet for a while. Here's why!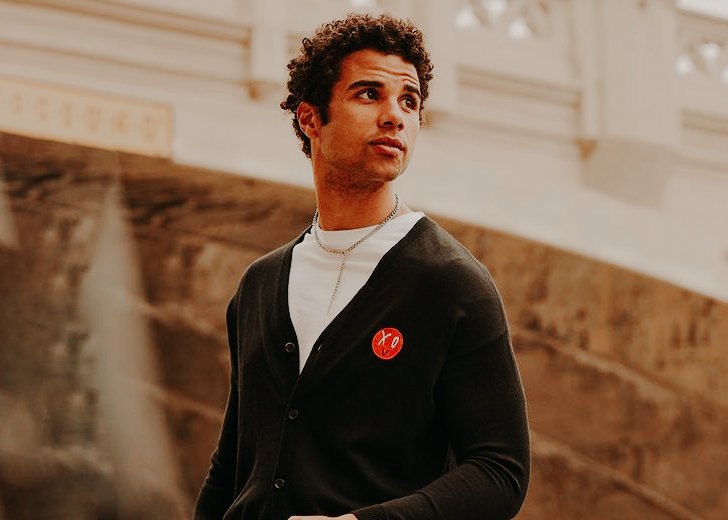 Mason Gooding, son of Academy Award-winning actor Cuba Gooding Jr., has been making headlines with his new show Love, Victor, a spinoff of 2018's Love, Simon. 
However, his association with the franchise alone has possibly fueled rumors of him being gay. 
In the series, Gooding plays a high school jockey slash bully, Andrew, who had not yet realized that he was bullying the titular character until the first season finale. 
At its core, the high school drama series is based on the inclusion and representation of the LGBTQ+ community and making their voices heard. 
And although the Booksmart star has had a girlfriend in the past, simply being associated with the banner has led fans to question his orientation. 
He Is Still Figuring It Out
That being said, the actor has done nothing to dissuade those rumors and has admitted on record that he was still figuring it out himself. 
In an interview with WWD, the actor went about explaining how the show's poignancy transcended a community. He added, 
I, to this day, still question everything about myself and who I am s*******, romantically, professionally.
He advocated that the show dealt with these questions with a degree of honesty and inclusiveness that it was hard for the audience to not gravitate towards it. 
Andrew Was Not Gay
It is also a point to consider that neither his character in the show nor his dating history in real life reflects queerness at the slightest. 
In fact, the entire plot of the first season of Love, Victor was based around the premise that Andrew had a crush on the girl that the titular character was dating. 
His actions throughout the season were driven by jealousy right until the end of the season where his character found a sliver of redemption. 
He Had a Girlfriend
As for his real-life relationship status, Gooding had been living alone in his West Hollywood apartment since late 2019 to be close to Paramount Studios, where he was shooting Love, Victor. He admitted to WWD that he was single at the time. 
He also revealed that it was the first time he lived alone since leaving the NYU campus. After he dropped out of college, he moved in with his then-girlfriend in Beverlywood. 
Although there was no mention of a date, it is fair to assume that they broke up sometime in late 2019 because that was when his status had been updated to "single man living alone."
The Show Is About Representation
In yet another interview, this one with Schön! Magazine, Gooding explained that apart from furthering the conversation on the LGBTQ+ community, his decision to come on board was also motivated by the idea of exploring the so-called "popular" characters who were portrayed as entirely arrogant. 
He described how such characters were often drafted without so much as a hint of empathy or understanding of their actions and borderline sociopathic.
And he, for one, resonated with the idea that people can grow and change for the better if given the time and guidance, and that was precisely what his character Andrew embodied.