Are Rumors Regarding the Late Louie Anderson's Sexuality True?
The late Louie Anderson made his big break with the comedy-drama series Baskets. The Late Family Feud host had been surrounded by gay rumors after news about him being blackmailed by a man named Richard Gordon came out. The gay speculations further went on when fellow comedian Tom Rhodes accused him of sexual assault.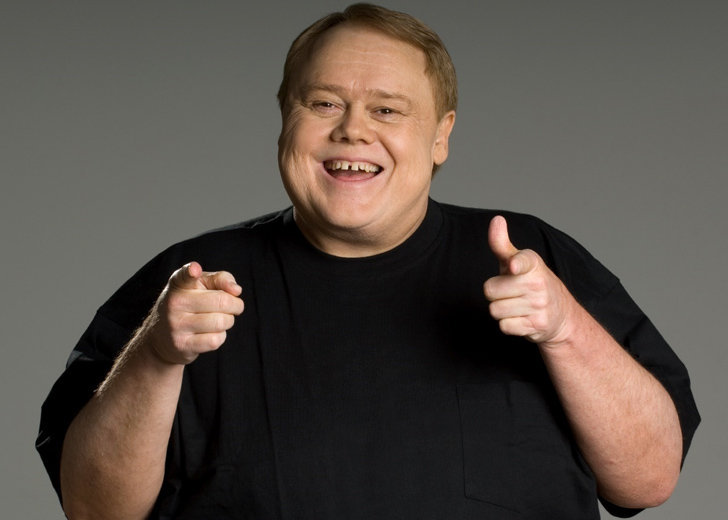 The late Emmy Award winner Louie Anderson had been very successful in keeping his love life away from the tabloids.
So, very little can be found about his relationships. This might also be one of the reasons why there are so many speculations surrounding his sexuality.
The late actor was once surrounded by gay rumors after news about him being blackmailed by a man named Richard Gordon came out.
The gay speculations further went on when fellow comedian Tom Rhodes accused him of sexual assault.
So, what was the actor hiding from the public? Was Louie Anderson married? Did he have a partner? Let's find out!
Was Louie Anderson Married?
The only exclusive
relationship
that Anderson was associated with was one dating back to 1985.
He was married to his h
igh s
chool sweetheart, but the marriage lost its flame
 after only a month of its establishment. 
Two years after the split, in an exclusive interview with People magazine, the late actor admitted how the marriage was a mistake. He was remorseful, not about the split, but the marriage itself.
Nothing further is known about his marriage or his ex-wife. However, rumors about his sexuality followed shortly after his marriage ended. 
Was Louie Anderson Gay?
The speculations surrounding Louie Anderson's sexuality began when the late Emmy award-winning actor was blackmailed by a person named Richard John Gordon, who accused the then Family Feud host of making sexual advances towards him in a casino four years ago.
The blackmailer threatened to go public about the incident and demanded a sum of $100,000 from Anderson. 
After paying the hush-up money, Gordon tried blackmailing the actor yet again. At this point, Anderson went on to the FBI, who later arrested Gordon.
Many sources questioned Anderson's sexuality based on the payment he made to the blackmailer.
However, most sources claim that he only did so to protect his image, as he was a part of two family shows at that time.
Another rumor that added some shade to Anderson's sexuality was when fellow stand-up comedian, Tom Rhodes, accused Anderson of sexual assault.
Following the "me too" movement, Rhodes accused the Basket star of physically coming at him when he was 19. However, it still remains a rumor.
Besides accusations, the talks of Anderson's sexuality in recent times have been coming up because of his role as Zach Galifianakis' mother in the comedy series Baskets.
However, the comedian seemed to be very happy with his role.
Louie Anderson Portrayed The Role of a Woman in a 2016 Series  
The former stand-up comedian was thrilled when talking about his role as Christine Baskets on Conan.
While on the Conan show, host Conan O'Brien commented, saying it was a "genius casting, and it's amazing how it's recognized universally."
  Before Conan could further go on, Anderson abruptly shut him down by randomly explaining that the reason he was cast had nothing to do with his "feminine aura," but it was his willingness to take on a role of a woman.
Well, one can even spot his excitement for the role as he has uploaded many pictures on his Instagram, from the sets of Baskets.
Similarly, talking about his recent book Hey Mom: Stories for my Mother but You Can Read Them Too in The Late Show With Stephen Colbert, the comedian talked about how this role had made him even more connected with his deceased mother.
He further talked about how he had incorporated some elements of his mother into his role as Christine Baskets.
Louie Anderson's Death
On January 18, 2022, Anderson was reportedly admitted to a Las Vegas hospital due to complications from large B-Cell Lymphoma.
Deadline reported the death of the industry veteran on January 21, 2022. He was 68 years old at the time of his death. 
The entertainment world has since been scrambling to process the loss of a prolific stand-up comic, actor, author, game show host, and 3-time Emmy award winner.
We would like to express our deepest condolences and pay our due respect to a truly amazing individual. May his soul rest in peace.