Koren Grieveson & Anne Burrell Called off Their Wedding — Where Are They Now?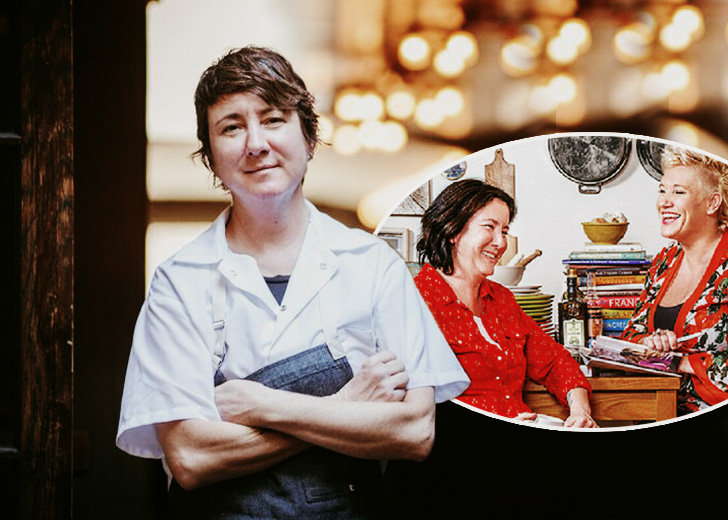 Award-winning chef and television personality Koren Grieveson made headlines when her engagement to a fellow chef, Anne Burrell, surfaced in 2012.
Though Grieveson and Burrell's relationship was no secret, their engagement came as a surprise. A bigger surprise came soon after the pair parted ways, despite having wedding plans.
Had Plans To Marry Fiancée
Grieveson got engaged to Anne Burrell in 2012 in Vieques, Puerto Rico.
Though the chef never gave an official statement regarding her relationship, her partner, Burrell, was pretty vocal about their relationship. She was the one who announced their engagement.
On December 31, 2012, while wishing everyone a Happy New Year, Burrell disclosed she was engaged to Koren Grieveson.
Happy new year everyone! Happy and healthy! And I'm engaged!!!!!!!! — anne burrell (@chefanneburrell) January 1, 2013
Burrell also revealed to Entertainment Tonight on January 31, 2013, that they were setting a date around 2018 for their wedding. She even admitted they planned to marry in Vieques, Puerto Rico.
We have to talk about it, I think we're thinking of a destination wedding, maybe in Vieques, [Puerto Rico]. That's where we got engaged, and the first time we ever traveled together was to [Vieques], so it's kind of a special spot for us.
After the engagement, Grieveson even moved to New York from Chicago to be with her partner. But despite the move and wedding plans, the chef-couple never made it past their engagement. They parted ways.
Where are Koren Grieveson and Anne Burrell Now?
After calling off her engagement with Grieveson, Burrell is now engaged to a man named Stuart Claxton. PEOPLE first reported the news in April 2020. The magazine also claimed that Burrell and Claxton were dating for two years before Claxton popped the question.
As for Grieveson, she manages a private life, staying away from the media.
Grieveson Served in the Military
Koren Grieveson was born in Luanda, South-Africa, in 1971.
Since her father was in the poultry business, she had to move around a lot. She stayed in various countries like Zimbabwe, Iran, Brazil, and England before settling with her family in America. 
Initially, Grieveson worked in the U.S. military for eight years. Afterward, she studied at the Culinary Institute of America in New York.
After her graduation in 1996, she took up her first chef job at "Spruce" under Chef Keith Luce.
She followed up the job working under Chef Suzy Cotton at Crofton on Wheel. She, finally, landed her big job as a sous chef in Blackbird under chef Paul Kahan. Her mentorship under Paul Kahan at the Blackbird would later earn her a chef de cuisine post at Avec.
The experiences she amassed under various chefs helped her garner the Food & Wine Best New Chef award in 2008. Besides that, she also bagged the James Beard Award in 2010.
After she departed from Avec, she became the executive chef at NYC Resto for six months. Her 2014 tweet also revealed that she worked at Claudette. 
But since the 2014 post, Grieveson has kept information about her personal and professional life away from the limelight.