Kirsten Vangsness Has Been Attracted to Both Guys and Girls since Her High School Days
Kirsten Vangsness still finds it hard to define her sexual orientation with a 'type.'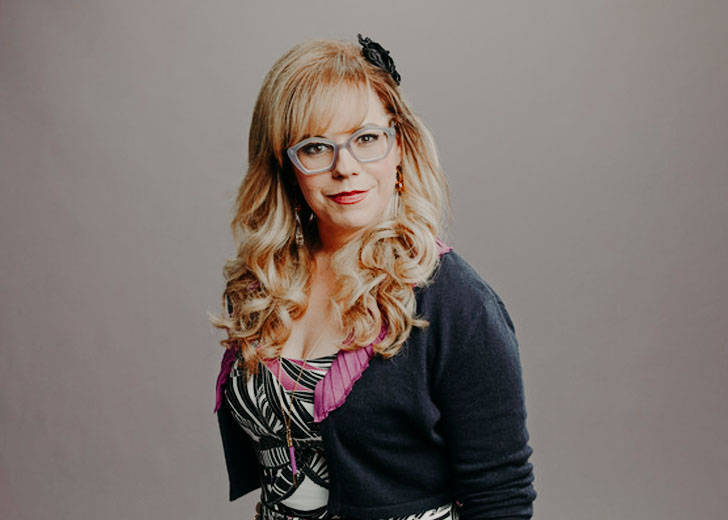 Popularly known as Penelope Garcia in the crime series Criminal Minds, Kirsten Vangsness has been very open about her sexual orientation. In a red carpet interview with LGBT Hollywood on the occasion of the 2015 GLSEN Respect Awards, the actress declared that although she is a lesbian; she enjoys dating men as well. 
Coming Out Again
Vangsness explained that after coming out as a lesbian almost a decade ago, she has yet again come out, and this time around, she realized she is attracted to men equally.
Following her breakup with her ex-fiance Melanie Goldstein, the actress had been dating men for a change.
The Criminal Minds star explained she had a crush on people from both genders during her High School, and she felt like she has always been this person. The actress shared her open mind about sexuality and dating, revealing that she believes people should do whatever makes them feel good. 
In her 2015 interview with People magazine, the actress, however, expressed she does not identify as bisexual. The actress explained that she never really understood the term being bisexual and that after having the experience of coming out once and realizing nothing much had changed in her; she realized labels don't ultimately matter.
Further, in her interview with LGBT Hollywood, the actress revealed she was getting confused about what to identify as, and as for her, all that matters was that she knew she was gay. The actress in the interview said:
I have lost all context of what to call myself.
In the same interview, the actress declared she came out every year, and this year she came out as a lesbian who had a boyfriend who wasn't bisexual. 
Her Second Engagement Was With A Man
The Criminal Minds actress got engaged to her girlfriend of over three years, Malanie Goldstein, in 2009. The couple was in their 4th year of being engaged when they had a falling out in 2013.
Following her break up, the star made news when she started dating guys, and two years later, in 2015, she announced she was engaged to be married for a second time, and this time with a man named Keith Hanson. 
Talking about her future husband-to-be, the star told People he was the perfect partner for her, and they help each other grow.

Kirsten Vangsness happily shows off her wedding band with husband-to-be Keith Hanson (Source: People)
It has already been half a decade since their engagement. However, no news about the couple's marriage date has been out yet.