Transgender Singer Kim Petras Pushes Back against Gender Classification
Singer and songwriter Kim Petras is of the opinion that the idea of gender classification means nothing to her.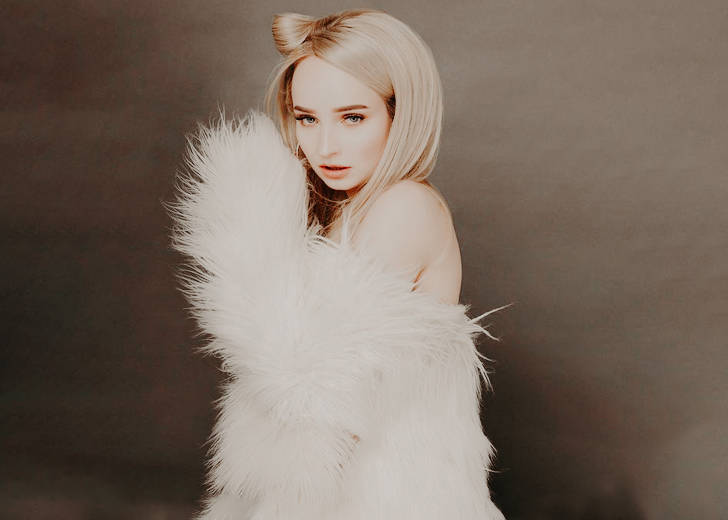 Singer and songwriter Kim Petras is of the opinion that the idea of gender classification means nothing to her. Instead, she opines that virtues such as kindness, generosity and talent speak more to an individual's character than gender.
However, she adds that raising awareness and educating people is essential, as it will help repel ignorance.
The German singer-songwriter opened up to Glamour UK in August 2019 about being transgender and how she has embraced who she is and channelled that sense of security to build her life and career. 
"I've been doing this [singing-songwriting] since I was like 12. Like, I've been writing songs since I was like 12 and posting like videos on the internet of me singing and writing songs for other people," Petras, 28, said.
Her life as Tim, before her gender reassignment, was laden with challenges. During her secondary school years, she was taunted, and people would wonder why her name was Tim when she looked like a girl. 
When asked about how she felt being on the receiving end of the schoolyard bullies just because she was transgender, the 'Heart to Break' singer said, "Being transgender and going to school is tough."
Suffice it to say, life before surgery wasn't a bed of roses for Petras.
But in hindsight, she also learned from her experience of being bullied and stated that some people might like you and some would not. She emphasized it was the reality of life and accepted the fact, stating:
You cannot please everybody, and a lot of people like bully people because they are jealous or because they have like their own personal issue that they like project on you and sometimes it's that it doesn't even have to do with you. Sometimes people are just bored.
Petras further added that the idea of classifying people based on gender made little sense to her. "To me personally, just like it doesn't mean anything," she said.
She believed that classifying a person as a girl, boy, gay or straight says nothing about them. Instead, according to Petras, what can actually classify a person are their human qualities—like being a good person, working hard, and possessing a generous personality.
What matters to me is like if you're like a good person or if you're talented or if you work hard or if you're a nice or if you're a generous or like human qualities like I don't necessarily think being a girl or being a boy or being gay or being straight like says anything about a person.
That being said, she also feels gender boxes have an integral place in society as a means to raise awareness.
The talented singer has been releasing music as an independent artist under her label, BunHead Records, since 2016.
Her debut extended play (EP) titled 'One Piece of Tape' was released in 2011, whereas her independently released debut single titled 'I Don't Want It at All' came out in 2017. Her other notable singles include 'Feeling of Falling,' 'Heart to Break,' and '1, 2, 3 Dayz Up.'
Moreover, her debut album 'Clarity,' released on June 28, 2019, led to her bagging a nomination for 'Outstanding Music Artist' at the GLAAD Media Awards in 2020.