Jamie Clayton Feels the Characters She Portrays Matter to the Transgender Community
Transgender actress Jamie Clayton consciously chooses her characters as she feels her on-screen characters matter to the people of the transgender community.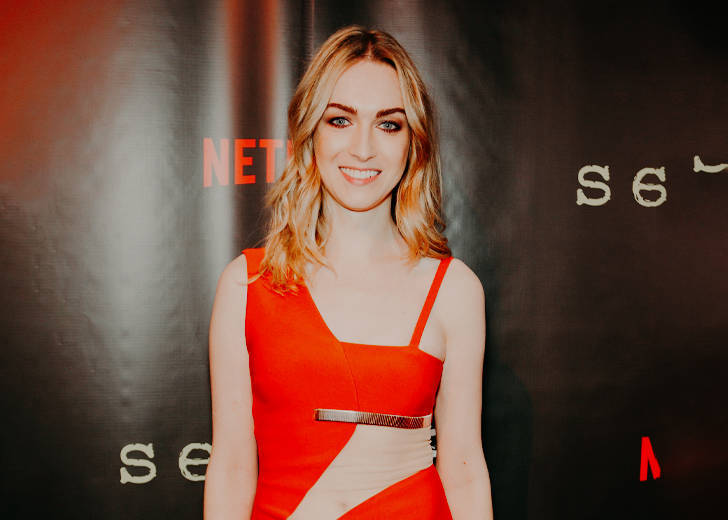 American actress and model Jamie Clayton is keenly conscious of the characters she chooses to essay, as she knows the characters she plays on-screen matter to the people of the transgender community.
The Hung star, 43, shared the importance of picking up righteous characters and her experiences of being a transgender artist in the entertainment industry while speaking at the 7th annual 'Time to THRIVE' Conference in February 2020.
The Human Rights Campaign (HRC) Foundation annually organizes the conference in partnership with the National Education Association and the American Counseling Association to promote safety, inclusion, and well-being for LGBTQ+ youth.
"Actors who identify as trans rarely get to audition for parts that are trans, and honestly, there just aren't enough good real whole transgender characters being written," Clayton said.
Thus, the actress felt that the characters she played matter to her and her audiences, many of whom belong to the transgender community. She stated:
So many of them are young members of my community, and I know they're hungry to see themselves on the screen just like I was when I was their age.
The Sense8 actress further added her work had positively impacted the lives of many young people and fans from all over the world. And knowing that made her feel extremely happy.
The San Diego, California native, expressed, "Now I hear from fans from all over the world about how my work has positively impacted their lives, and it's always really really really special to me when I hear from kids."
Clayton is an active volunteer of the LGBTQ+ community, advocating to support the community through her association with different organizations.
She spent three summers volunteering at Camp Aranu'tiq, founded by Nick Teich in 2009, with a mission to build confidence, resilience, and community for transgender & non-binary youth and their families through camp experiences.
Sharing her camp experiences at Camp Aranu'tiq, the actress said, "Working with those kids, playing games, doing chores, talking, singing, laughing, it's shifted my world in a way that nothing else ever has."
The LGBTQ+ community advocate initially rose to fame after she was cast to play the character of Kyla on season three of the HBO series Hung in 2011. Before that, she worked as a makeup artist and co-hosted VH1's first makeover show, TRANSform Me.
Following her role in Hung, she continued her acting journey and appeared as Michelle in the Emmy-winning series Dirty Work in 2012 alongside actors Hank Harris and Mary Lynn Rajskub.
In her decade-long career, she has played several prominent roles, including Nomi Marks in the Netflix series Sense8, Sasha Booker in the third season of American political thriller drama Designated Survivor, and Tess Van De Berg in the television drama series The L Word: Generation Q.