Yung Gravy found success through promoting and collaborating with other artists
Rapper Yung Gravy first found success through SoundCloud by promoting and being promoted by fellow artists. And still, to this day, the young rapper collaborates with other artists to continue creating his unique music.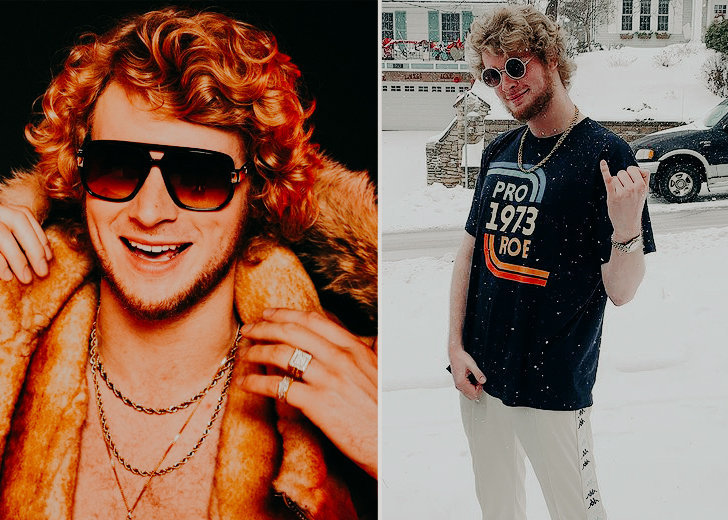 Matthew Hauri a.k.a. Yung Gravy has made a name for himself with his satirical yet bold songs. Contrary to most artists, his music has remained the same throughout his career—frivolous and funny. And Gravy doesn't mind.
Even when he was called a meme rapper for his lyrics that lacked substance, he embraced it. In fact, the rapper paved the way for dozens of artists who followed in his footsteps to make similar music.
But how did Gravy find success by making such unconventional music? The question can be answered after looking at the social media star's four-year experience in branding and marketing.
Drawing from his experience in the venture capital world, Gravy promoted artists like bbno$ (pronounced baby no money) and got promoted in return. Soon, his music gained popularity for its catchy beats and daring lyrics.
Now, Gravy's music has earned him multiple platinum hits and over a billion stream, along with providing a significant boost to his net worth.
Promotions and Collaborations Paved The Way
Gravy has been making music since 2016. He initially started by just freestyling with his friends and with no particular themes or directions to his songs. And that is where his bold lyrics came from.
Even when Gravy started uploading his works on SoundCloud and YouTube, his music stayed the same. And while his type of music has a small niche, he found success through promoting and collaborating with other artists.
The rapper follows the same process to this day. And because of it, he has worked with artists like Y2K, bbno$, Chief Keef, and Ski Mask, among many others.
Gravy Draws Inspiration from Multiple Artists and Genres of Music
Aside from frequent collaborations and catchy beats, Gravy's music's defining feature is the usage of samples from soul music, reggaeton, and Spanish music.
Some of the most known songs he's sampled from are 'It's Always Sunny In Philadelphia,' 'Careless Whisper,' and 'Mr. Sandman'.
The young rapper has sampled from all sorts of genres and hasn't been shy of opening up about his influences. In an interview with SubStream Magazine, Gravy shared that he was into rappers like Tupac and Curren$y, with the latter being his idol.
He has also expressed his interest in sampling '7th Element' by Russian singer Vitas. And it seems that Gravy will only keep on expanding his musical vocabulary as time goes by, given how often he collaborates with other artists and learns from them.
Gravy's Music is Carefree
Yung Gravy has reached for music from different corners of the world and incorporated it into his works. Still, he has remained true to his fun persona and included many references and fun easter eggs in his songs.
One of the most popular ones was the Chuck Testa meme on his 'Whip A Tesla' song made together with bbno$.
But setting his meme rapper image aside, Gravy says that he wants people to feel carefree through his music.
Fun, giving people like a way to feel carefree and looking for one word, I'd say something like that, like carefree or, or fun. I like to give people kind of a feeling of not caring about shit.