Yoon Eun-hye Not Married Yet As Going Sober Also Ended Her Dating Life
The actress has, reportedly, been single for so long that she even gets nervous when she shoots a romantic scene.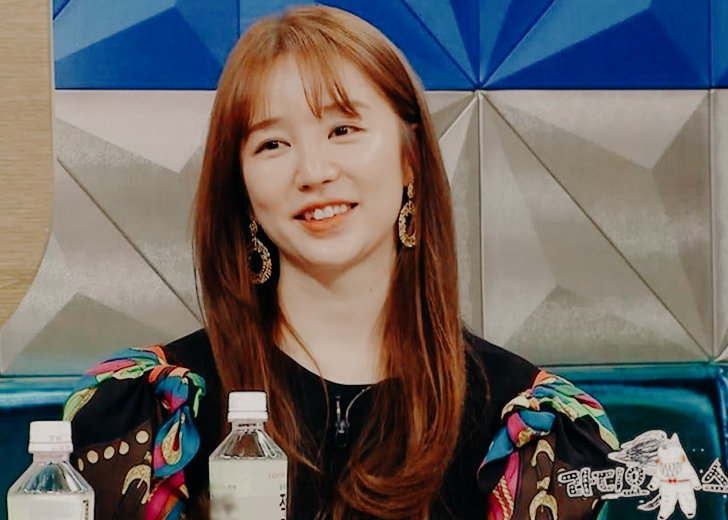 Popular 35-year old Korean eye candy, Yoon Eun-Hye, does not look like she is getting married anytime soon. The actress has, reportedly, been single for so long (eight years, to be precise) that she even gets nervous when she shoots a romantic scene. 
The reason for her single life, it turned out, was her battle with alcoholism that she had let slip under the rug. However, the actress herself revealed that the issue lay further deeper, and had it not been for the daily crying rituals that she went through, her life wouldn't have turned around as it has now.
Yoon Stopped Dating For The Eight Years That She Remained Sober
In a March 25, 2020 episode of the Korean Talk Show, Radio Star, the would-be star came clean on her past.
Yoon Eun-Hye revealed that for the past eight years (since 2012), she lived a life of sobriety after previously being heavily dependant on alcohol. She said that her drinking wasn't so much for enjoyment but rather a necessity as she needed it to get a good night's sleep.

Yoon Eun Hye Talks About Why She Doesn't Drink Or Date (photo: Soompi)
This, she revealed, was also the cause of her being a low-key figure in the media. She said that before being sober, alcohol had helped her socialize. But trying to lay off alcohol also meant that she stopped going to social gatherings where drinks are a common sight.
And because she hadn't been anywhere to socialize, she didn't meet anybody who would ask her for her phone number or even want to hang out with her.
Yoon Eun-Hye then revealed that she gets anxious when filming romantic or physically affectionate scenes. She feels like she was unfamiliar with that aspect of relationships.
The Criticisms That Plagued Yoon's Stardom
After having starred and delivered in back-to-back hit TV series Coffee Prince (2007) and My Fair Lady (2009), Yoon's rise to stardom was all but guaranteed. She then went on to deliver stellar performances in the three subsequent series that she appeared in.
Just when it seemed that the TV star could do no wrong, she chose to shut herself away from the spotlight and remain relatively less known than what she already was.
One of the first reasons for her aloofness from the industry was the 2007 dispute between her and her management company. The dispute caused much-unwanted hype around her and even caused her to lose credibility among her fans.

Yoon Eun-Hye in Goong, 2006 (Photo: IMDb)
While the actor and the company did manage to settle their differences, the damage had been done, and it seemed as if the star wanted to stay away from the limelight altogether. She chose to appear in only a handful of series after that. 
In 2015, during a Chinese fashion show, the actress was caught red-faced in a fashion design plagiarism case when her creation was accused of being similar to another Korean fashion designer, Yoon Choon Ho.
Immediately after that, in the same year, the actress was again accused of stealing her designs from a 2008 Victor & Rolf style. After several rounds of the news, the actress came clean and cleared the misunderstandings, but the damage had been done.
The actress didn't take the publicity all too well and disappeared off the radar.
Alcoholism and Mental Health
The sobriety that Yoon Eun-Hye was going through turned out to be just a surface problem. She herself revealed during an interview with Straits Times in March 2020 that the root of her alcoholism lay deeper. While she did not specifically mention her mental health issues, her answers did imply that.
Similarly, when she was asked by Soompi, the same month, how she dealt with being anxious about shooting romantic scenes, she shared that listening to music and having a good cry watching Korean soaps was something she did to feel connected, particularly a show starring Kang Soo Ji. 
She further added that she liked to cry, listening to touching music. When asked how long she cried for, the actress replied that she cries for a good 3-4 hours when she is really upset. But added that usually, it's about 30-40 minutes till her energy eventually depletes. 
She even highlighted her past plagiarism and management dispute incidents when talking about this topic. She added that she also cries when she hears some old rumors about her circulating the internet when all she was trying to be was perfect. 

Yoon Eun-Hye in Missing You, 2012 (Photo: IMDb)
She closed her interview on a high note, however, with the note that crying was her means of being free from judgmental and self-sabotaging thoughts. And this led to her feeling normal.
The Actress Is Now In A Much Better Place
After everything that she went through, the actress now seems to have found a stable footing. If Yoon Eun-Hye was a regular face of television before her scandal, she now appears in only a select few series once every year. And that direction certainly seems to be a good choice. 
On September 24, 2020, the reunion documentary of Coffee Prince accomplished a record-breaking feat as the highest-rated TV documentary series. 
Being back in the limelight by no means suggests that she is back in the dating game. Yoon Eun-Hye star has not revealed anything about being ready to get married or even looking for a potential husband.