Wink News' Sabrina Katz Is Helping Teachers Get The Recognition They Deserve
Sabrina Katz, who has been with WINK_TV since 2017 and now does traffic reporting. She also started a new segment called Star Teachers with Sabrina Katz where she helps innovative and deserving teachers in the SWFL area gain recognition and appreciation for their efforts.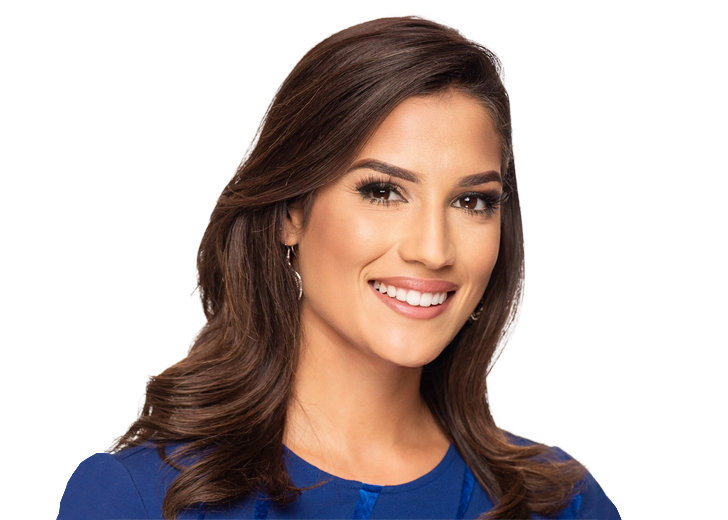 Sabrina Katz has an interesting job at WINK News. She is the channel's Traffic Anchor and provides people with information regarding the traffic situation in Florida.
However, that isn't all Katz does at WINK-TV, though. In addition to her traffic reporting, Katz also does a segment called Star Teachers with Sabrina Katz. During the segment, she features teachers from Florida who are noteworthy in their approach to teaching. 
Ever since it first aired in January 2019, the segment has helped shine light on ordinary teachers who were connecting with their students in extra-ordinary ways. 
Sabrina Katz Launched Star Teachers Segment In January Of 2019
Sabrina Katz has been affiliated with WINK-TV since 2017. Her LinkedIn reveals that she first joined the company, whose parent company is Fort Myers Broadcasting Company, in April of 2017.
The news anchor initially worked as an editor during her first year at WINK. Then, in 2018, she started doing news and traffic anchoring.
It's been 1 year since I signed on to be with my amazing morning team! So thankful God opened this door to me! I went from an editor to on air talent fulfilling my childhood dreams! Dreams are not impossible even when you can't see the way God will lead you! #winknews pic.twitter.com/f063gVYe2z — Sabrina Katz (@sabrinakatzwink) May 14, 2019
Her yearly progress continued in 2019. In January 2019, she announced through a Facebook post that she was launching a new segment that was targeted to recognize local star teachers. 
In the announcement post on January 11, she also urged her fans and viewers alike to nominate teachers in Florida that they thought should be featured on the segment.
Launching a segment today Star teachers with me! I want those of you in SWFL to Inbox me on my facebook "Sabrina Katz WINK Traffic" nominations of the teacher here in SWFL you think I need to feature! pic.twitter.com/wRpUI8DEvk — Sabrina Katz (@sabrinakatzwink) January 11, 2019
Finally, she ended by saying that she was looking forward to hearing from her fans.
Star Teachers Features Teachers And Educators Who Deserve More Recognition
Katz's Star Teachers segment's whole point is to identify teachers from the local Florida area and feature them on the show.
Katz has featured a lot of teachers in the segment. She chooses teachers that have unique ways of connecting with their students and teaching through unconventional means.
The segment is a great platform for the featured teachers to gain recognition for their brilliance, in whatever way that be. When teachers had to find even more interesting and innovative ways to keep their students' attention in the pandemic, Katz got to feature some interesting personalities.
Examples Of Personalities Featured On Star Teacher
On June 5, 2020, Katz featured James Rose, who came up with a few ideas to make his virtual classes interesting. Once, he went kayaking on the Estero River and did a virtual class from his kayak. He got the kids fascinated about the Oak trees on the river bank and told them how the water quality was better than before the pandemic. In another instance, Rose taught the kids wearing a Darth Vader costume and a lightsaber.
Another educator who was featured recently, on 16 October 2020, was Theresa West-Taylor. She was helping her kids combat the stress of performing well academically during the pandemic through art at the North Fort Myers Academy of the Arts.
Taylor's winning attitude and dedication to the art program at her school had previously won her the Florida Alliance for Arts Education Leadership Awards in 2020.
A few other examples can be found on Katz's Facebook page, where she shares inspiring and noteworthy individuals who are redefining education through their efforts.