Why Did Lucy Punch Leave 'Vexed'? Inside Her Career and Net Worth
Lucy Punch was one of the lead characters in the first season 'Vexed' but walked out on its sophomore season. Find out why!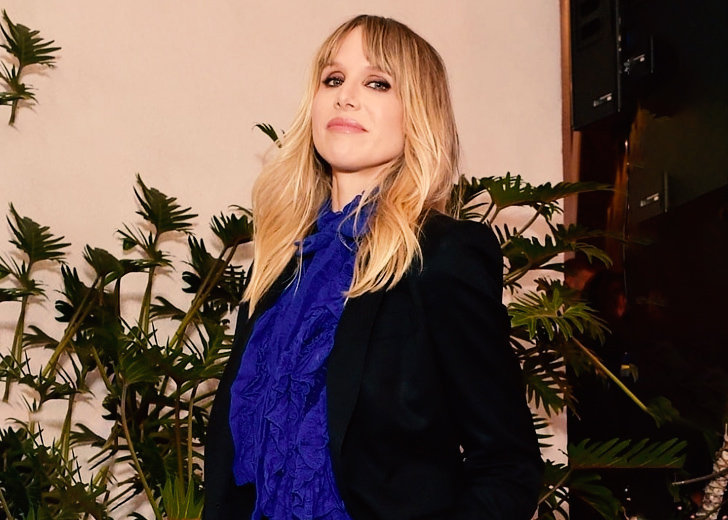 Lucy Punch was once one of Variety Magazine's Top Ten Actors to Watch list, and for a good reason. The actress boasts a successful career with over seventy acting credits to her name. 
Out of all her appearances on screen, her portrayal of DI Kate Bishop in the BBC series Vexed remains one of the more memorable ones. 
The first season of the comedy-drama saw Punch share a screen with Toby Stephens and Rory Kinnear as fellow leads. However, Punch was nowhere to be seen in the show's second season released two years down the line. So that begs the question, why did Lucy Punch leave Vexed?
'Vexed' Received Harsh Criticism
In his review for the second season of Vexed, John Crace of The Guardian noted that the show's first season, which aired in 2010, received almost universally negative reviews. His review of the second season was not kind either. 
He went so far as to claim that there was no reason for the second season to be commissioned in the first place. 
Further along his review, he stated that there was nothing inherently wrong with a comedy police drama set in the present day with a retro 70s' feel. It would resonate with the audience, given that it had the proper dose of comedy and drama. But he found neither of those elements in the series. 
His review painted a picture where Punch was not available for the second season because she consciously chose not to suffer another blow to her career. 
And it was not just Crace. The Art Desk, in their review of the comedy, pointed out that the producers could not have had much confidence in the show in its first season, and them dumping the sophomore season right up against the Olympics did not paint a pretty picture either. The outlet further penned, 
[Punch] seems to have been busy filing her nails when the call came to do another series.
In the show's defense, a good chunk of commenters on The Art Desk review did not agree to a majority of claims made by the outlet, while those who were on the same wavelength as the author were in the minority. 
Lucy Punch Had Better Things to Do
After Vexed left fans with only three episodes to chew on for the freshman season, the next one came out two years later, and by then, Punch was already selling tickets for American titles. 
It is also noteworthy that out of the 77 acting credits on her IMDb page, well over a dozen of her shows and movies, Vexed excluded, were released in the three-year span of Vexed seasons one and two.
Needless to say, going through the whole filming and promotion routine for every one of those titles was taxing. Sure, that was a rewarding time for the actress's career, but at the same time, her schedule must have been packed to the absolute brim. 
That chunk of her career did pad her bottom line nicely though. As per reports from Celebrity Net Worth, her net worth as of 2014 was 3 million dollars.
Going by the reviews, it is understandable if Punch felt going in for a second season of Vexed would be like beating a dead horse. 
Still, Punch has not yet made an official remark on why she chose to walk out of the show. So it is duly advised to take these speculations with a generous pinch of salt.