A Look At Wayne Blair Illustrious Career As An Actor And Director
Wayne Blair is an Australian artist that has been acclaimed on both sides of the camera. The New South Wales born Blair is both a loved actor and loved by the actors he directs.  Blair has been showcasing his acting skills in theatre since his early twenties, which was around the turn of the millennia and he is striving in the industry still.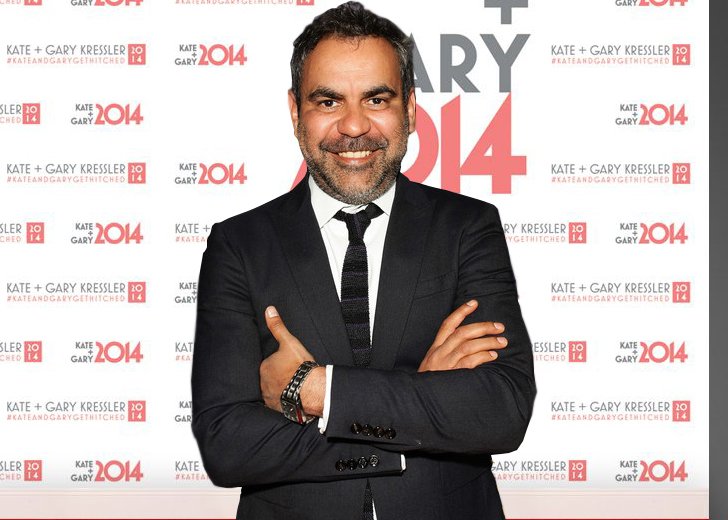 Wayne Blair is an Australian writer, actor, and director whose works on both sides of the camera have been acknowledged and celebrated. This New South Wales born artist is loved as an actor and is also loved by the actors he directs.
Blair, who has been showcasing his acting skills in theatre since his early twenties, is still thriving in the industry, and he only has better days in store for him.  
Wayne Blair Before He Stepped Into The World Of Acting
Waye Blair was born on November 28, 1971, in Taree, New South Wales, Australia, but he spent most of his childhood in the countryside of Queensland. After testing the waters as a rugby player for some time, Blair realized that his passion pushed him into a career in the entertainment industry.
It might come as a surprise, but Blair graduated with a degree in Bachelor of Business. In an interview with Australian Screen, he confessed that he wasn't particularly blown away by his skills in that area; he just wanted to stay in Rockhampton, Central Queensland, with his then-girlfriend.
He Wanted To Live Life With No Regrets
Things took a U-turn when one day, he realized that he did not want to look back in his thirties and think, "I should have done this," or "I should have done that." Cemented on the idea that he did not want to spend his time in regret, he decided to jump the rope.
"I just went, 'You know what, if the time is right, the time is now.' And I think I was 21, 22, 23. And I went and went for it. And I went for it in a big way."
The world premiere of Angus Cerini's #STCWonnangatta opened last night at Roslyn Packer Theatre, and it was magical! Wayne Blair and Hugo Weaving are utterly mesmerising in this thrilling new Australian play. Photos by Prudence Upton pic.twitter.com/bcSOV4BUS4 — SydneyTheatreCompany (@SydneyTheatreCo) September 26, 2020
That was almost two decades ago, and aren't we glad that he made this decision. Today Blair is now a highly acclaimed award-winning film, television, theater director, writer, actor, and producer. His official website claims that he has at least seventeen distinguished awards to his name.
Blair Has A Series Of Successful Projects Under His Belt
Blair began his on-screen journey from an Australian TV film called The Tower back in 1997. After appearing in four more projects, his interest in directing led him to be mentored under the Metro Screen Indigenous Mentor Scheme for which he made a short film called Fade 2 Black. 
In 2005, Blair starred in the original stage production of Tony Briggs's play named The Sapphires, which was later turned into a filmscript that Blair himself directed.
Besides that, Blair has directed all the episodes of Australian children's TV series Double Trouble, four episodes of the Australian-British children's supernatural comedy TV series Dead Gorgeous, a British-Jamaican Debbie Tucker Green's play named Dirty Butterfly and co-directed a Namatjira with Scott Rankin.
What Is Keeping This Talented Artist Busy These Days?
This multidimensional performer, who has appeared on ABC network's Australian television show Mystery Road, has also been credited as a director for three episodes of the same show in 2020.
This year Blair seems to have taken a liking to the crime and murder genre of storytelling because not only was he associated with the neo-Western-crime mystery series with ABC, but he also starred in a play about murder, revenge, and the unsettling power of the Australian bush by the title Wonnangatta.
The Conversation, a reputed Australian outlet, headlined Wonnangatta's review as "Australian theatre writing at its provocative and powerful best." The outlet claims that the on-stage performance, including that of Blair, reinstalled in the audience the idea that words are powerful. 
"Released from the limitations of the literal and of realism, Wonnangatta is a welcome reminder of the power of words to affect and unsettle."
Apart from making and acting for shows about murder and mystery, Blair has also been working on the documentary Firestarter - The Story Of Bangarra. The documentary is set to deliver the story of one of Australia's most iconic performing arts companies on its 30th anniversary in 2021.
A Peek Into Blair's Non-acting World
A self-proclaimed semi-hoarder of all things, including old bits of furniture, books, DVDs, and old scripts, Blair cleared out his life during the Coronavirus lockdown. He mentioned that it had been an emotional release as he would never have done that if it wasn't for what was happening in the world.
"Old bits of furniture, books, DVDs, old scripts. I'm getting it all shifted to the Lismore dump and recycling places and the Red Cross. I'm cleaning out my life, really."
Blair, who enjoys listening to Mozart in the background when he's writing, has a wide range of taste in music. He confessed that not only does he listen to classical music, but his playlist also includes rap music.
When it comes to books, Blair enjoys non-fiction like Catch Up With the Sun by Heidi Douglas, The Power of Now by Eckhart Tolle, and Buck Up, by rugby union All Black royalty Wayne "Buck" Shelford.