Vanessa Hudgens & Boyfriend Cole Tucker First Met over a 'Zoom' Group — A Look into Their Budding Romance
Hudgens sat down with ET on April 20, 2021, to discuss a hodgepodge of topics ranging from her new beverage venture to Ashley Tisdale's baby daughter.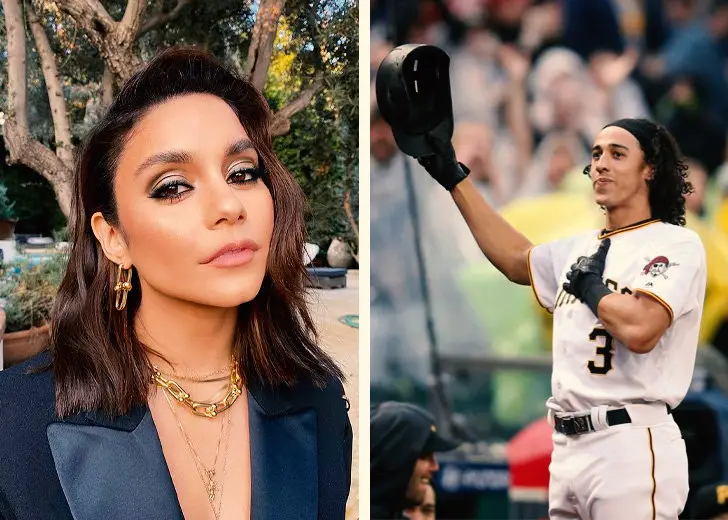 Vanessa Hudgens has found love again with boyfriend Cole Tucker, and their first encounter was somewhat unorthodox. The two met over a Zoom call, and as ET reported it, it was love at first sight. 
Hudgens sat down with the outlet on April 20, 2021, to discuss a hodgepodge of topics ranging from her new beverage venture to Ashley Tisdale's baby daughter. However, the first order of business was her love life. 
She Met Mr. Perfect on Zoom
In the exclusive interview, Hudgens was all smiles when she revealed to the outlet that Tucker was the "perfect" guy for her, and she was grateful to have him in her life. She further confessed that he was a priority in her life. 
During the course of the conversation, the High School Musical star dished out that she and her new boyfriend first met via a Zoom meditation group. "Very random, yes," she added. 
The duo was first spotted together back in November 2020, with the beautiful actress cozying up to the MLB player. The couple was caught on camera as they were waiting for their car after a dinner date at the Canyon Country Store in Los Angeles. Come to think of it; it was no surprise. 
Going Instagram Official On Valentine's Day
Hudgens had teased the romantic evening to her fans over at Instagram, with a shot of herself holding up a pink rose in front of the camera.
Not long after, on Valentine's day 2021, the adorable couple went Instagram official. The Princess Switch star posted a snap of herself and Tucker engaged in an endearing kiss.
On the same day, the boyfriend took to his Instagram to share a picture of the two cuddling on a couch.
Prior to this relationship, she was in an eight-year-long relationship with one Austin Butler after breaking up with High School Musical co-star and boyfriend of five years, Zac Efron. 
Hudgens And Tucker Are Couple Goals
Hudgens and Tucker have since been giving fans major couple goals with constant updates on social media. For instance, back in March, the girlfriend wowed fans with a monochrome snap of the couple on an idyllic beach. 
Her outdoor look saw her donning a halterneck swimsuit accessorized with a pair of elegant earrings and a flower in her hair while he stood topless behind her.
She had her tongue out and eyes closed for the camera while his face was adorned with a slight smile.
Apart from this revelation, the actress spent a bulk of the interview promoting her new line of beverages called Caliwater—a cactus-based functional beverage.
She co-founded the product with her best friend, Oliver Trevena. She went on to advertise the slew of health benefits that came along with the cactus juice.