Trey Kennedy's Wedding Clears Gay Rumors. But Was John Crist The Best Man?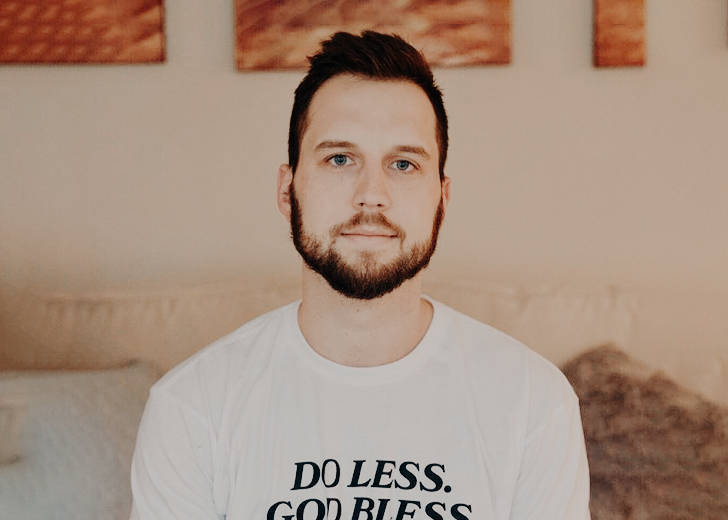 Trey Kennedy and John Crist are two very enthusiastic comedians who share a healthy fanbase on the internet for their comic sketches. They have done everything from acting out comedic versions of the scenes from the Holy Book to enacting Nashville bachelorettes.
The comic duo also has spectacular chemistry on camera, so much so that some fans even speculated them to be a gay couple. But that is absolutely untrue.
Trey Kennedy and John Crist's 

Bromance Has Been Mistaken for More
Every time a pair has likable on-screen chemistry, the internet goes crazy and 'ships' them. The same has happened in this duo's case as well. Because of their strikingly easygoing rapport, the pair has been called out to be a gay couple on quite a few occasions.
For instance, take the video from John's YouTube channel that Trey and John made about every Nashville bachelorette. The fans rushed to the comments section to state that they could pass for two gay queens being a super extra in Nashville. One fan even humored that many of the viewers might suspect that Trey and John were actually gay.

Fans' Comment on Trey Kennedy and John Crist's sketch (Photo Source: YouTube)
Is Trey Kennedy in a Relationship?
Yes, Trey Kennedy is in a relationship. In fact, he's actually married to Katie Byrum.
Albeit the marriage was a relatively recent event, Trey had already announced his engagement to Katie Byrum in an Instagram post back in September of 2019.
The snap featuring the excited comedian and his clinical specialist/runaway model partner on a lakeside pier took all of Trey's fan by surprise as this was the first time that he let them know about his relationship status, let alone his soon to change marital status.
Although many young hearts were broken, some fans were shocked to know that he was not gay, especially this one user who rushed to the comment section to admit that she thought Trey was gay.

A fan comments on Trey's Instagram post (Photo Source: Instagram)
The couple then tied the knot eight months later on May 23, 2020, as disclosed by the new bride on her Instagram account. Surprisingly, Trey, who made a career out of social media, did not share any details of his wedding on any of his handles.
John Wanted to Be the Best Man at Trey's Wedding
In one of the Instagram posts of Trey's wife Katie on September 3, 2019, John was spotted in the comments section. He expressed his excitement for his fellow comic, commenting, "Myyyyyyyy guy." He wrote that before warning that if he did not get to be the best man, he would start a riot.
However, Trey and Katie both decided to keep their wedding photos private, so it is uncertain if John did get his way at the wedding. Judging by the bromance that John and Trey share on-screen, he probably did!
Does John Crist Have an Active Love Life?
John was in a relationship with Country singer Lauren Alaina, who finished fourth in season 28 of Dancing With The Stars. The couple had a brief run as they were reportedly together only for four months, ending their relationship in September 2019. 
However, just two months after his separation, the Christian comedian was hit with allegations of sexual misconduct by five separate women when a Christian magazine named Charisma News a report on November 6, 2019. John has since issued a public apology admitting that he had treated relationships with women far too casually, in some cases, even recklessly.
Considering all these events, it is safe to conclude that John and Trey's bromance was definitely mistaken for a romantic relationship.