Was Tracy Spiridakos Married To Jon Cor? Who Is Her Current Spouse?
Keep reading to know more about Tracy and Jon's relationship, and what happened to their planned wedding in 2012. We will also go over the aftermath of their relationship, and delve deeper into Tracy's current dating life.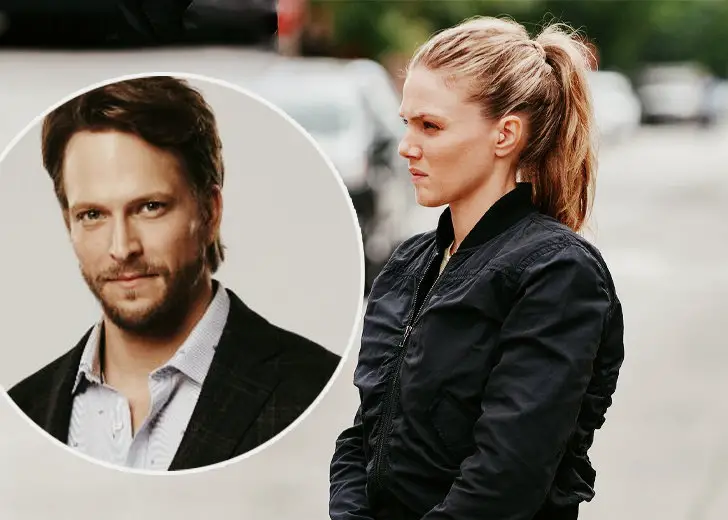 Canadian actress Tracy Spiridakos is very famous for her roles in Chicago P.D, Rise of the Planet of the Apes, and Chicago Fire, among others. Her attractive build and charm have undoubtedly swayed many men off their feet, and actor Jon Cor was one of them. Spiridakos and Cor's relationship was quite well-known as they were even on the verge of getting married eight years ago.
So what happened to the wedding plans the pair made in 2012? Are they still together? Or are they history? Keep reading as we go over the aftermath of their relationship and delve deeper into Spiridakos's current dating life.
Tracy Spiridakos Was Engaged To Jon Cor In 2012
Back in 2012, Spiridakos announced that she would be marrying her boyfriend at the time Jon Cor.
They had been dating for a few years already and had decided to finally be engaged. Jon is a Canadian actor just like Spiridakos, and their bond seems to have stemmed from their shared career. The couple worked together on the set of The Boy She Met Online in 2010, which is probably where their romance started. Later in 2012, they were both also cast in the series Being Human.
The Actor Pair Split Up Before The Wedding
A happy engagement sadly ended in a breakup before Spiridakos and Cor could become each other's spouses. The exact wedding date had not been scheduled, at least publicly, and the exact date of their breakup is also unclear. However, Spiridakos was still wearing her engagement ring in March 2013 when she was spotted in the 30th Annual PaleyFest in Beverly Hills, California. This suggests that at least until March 2013, they were still together.
Both Spiridakos and Cor have not publicly disclosed or discussed the reason for their split up.
Tracy Spiridakos Later Started Dating Justin Ruane
After Spiridakos and Cor broke up, Spiridakos soon got into a relationship with Justin Ruane. Ruane is a singer, songwriter, and film producer, and he also does a bit of activism. He first added Spiridakos's photo on his Instagram in September 2014, confirming that they were together.
The two had a very pleasant relationship after that and seemed to spend lots of time together. Both of them appeared regularly on each other's social media, and they even traveled to Greece together back in July 2017. They also have a dog together, which suggests that they lived together.  
Tracy And Justin Haven't Been Seen Together For Some Time Either
While the first four years of Spiridakos and Ruane's relationship were fun-filled, they seem to have grown apart a bit now, at least according to their social media.
The pair haven't posted any pictures together since July 2018, when Ruane last posted a photo of Spiridakos. While it could mean that the two have broken up, there are other explanations too. They might be trying to keep their relationship private, or both of them might simply be too busy; Tracy seems quite busy shooting Chicago P.D so the latter explanation is viable too.