Tom Kenny, the voice of 'SpongeBob,' was the victim of a death hoax on Twitter
Tom Kenny, the actor who voiced SpongeBob SquarePants, was the victim of a death hoax on Twitter.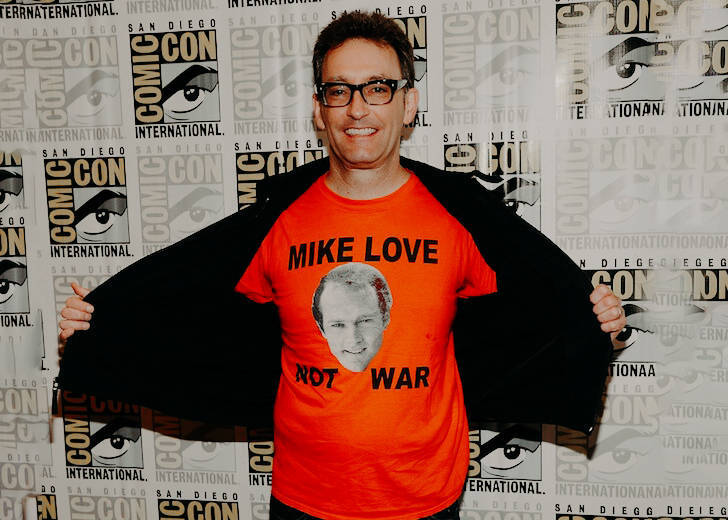 In 2012, SpongeBob SquarePants voice actor Tom Kenny fell prey to a death hoax on Twitter. 
The actor who voiced the much-loved animated character SpongeBob SquarePants, was one of the many celebrities whose farcical death surfaced on social media back in 2012. 
Kenny's death hoax began its life on Twitter and eventually grew on Facebook too. The hoax gathered steam when someone paid tribute to the actor via Twitter. 
There was a picture in which Kenny stood next to the most recognized character he played-SpongeBob.
The reason for the actor's death wasn't revealed in the Tweet. Netizens came up with creative answers and speculated that the actor had died of cancer, even though there was no news about the actor suffering from cancer. 
The photo was captioned "RIP Tom Kenny, the voice of SpongeBob. Retweet to say thanks for making your childhood happier". 
Following this, Twitteratis and netizens started to retweet "RIP", reacting to the untrue gossip without waiting for any official confirmation.   

Twitter users tweet about the 'death' of voice actor Tom Kenny (Source: Hoax slayer)
Whoever started the hoax might have done so as a joke or a as a way to gain retweets and followers. Nevertheless, it worked, and countless social media users shared the photo.
Other than the 2012 death hoax, death rumors surrounded Kenny in 2011 as well. So much so that "Tom Kenny Dead" was one of Google's top suggestions related to the actor in the early 2010s. 
Contrary to such hoaxes, the actor is still alive and thriving in 2021. On July 19, 2019, the actor had talked about Stephen Hillenburg's legacy on Variety's YouTube channel. Hillenburg, the creator of SpongeBob SquarePants, passed away in 2018.
Kenny is not the only celebrity who has fallen victim to death rumors. Prominent names of Hollywood such as Morgan Freeman, Eddie Murphy, Kanye West, and Reese Witherspoon were also pranked similarly by ill-humored internet users via Twitter and other social media sites.