'Animal House' Actor Tim Matheson's Acting Career Started at Age 13━a Look at His Movies and TV Shows
Tim Matheson who has been acting since the age of 14 has now starred in more than 50 TV shows and 45 movies.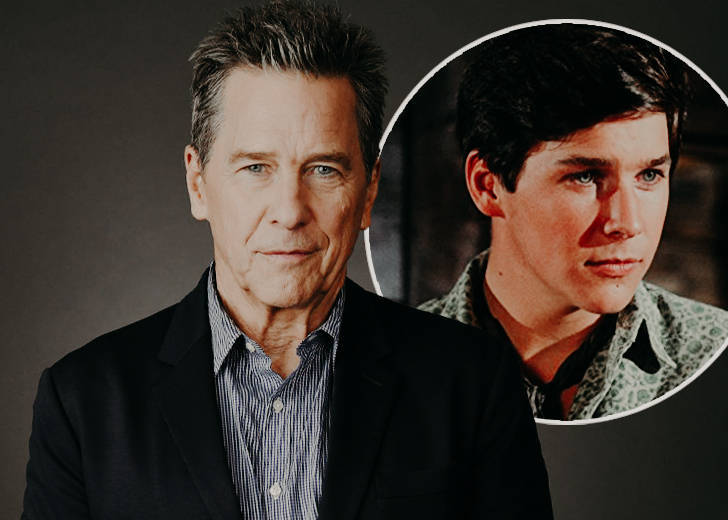 Having started his acting career as a teenager, American actor Tim Matheson has entertained audiences over the last 50 years. Perhaps best known for his portrayal of Eric "Otter" Stratton in the 1978 comedy, the veteran actor is still going strong, on and off the camera.
Beginning Of Matheson's Career
Matheson started his career at 13 in Robert Young's CBS nostalgia comedy series Window on Main Street (1961-1962). Following his debut, he then portrayed Mike Harmon in two episodes of Leave It to Beaver during the 1962–1963 season. 
Once he began gaining some recognition, Matheson got busier by the day. He was Jonny Quest's voice in the Jonny Quest (1964) series and also played the oldest son in Yours, Mine, and Ours (1968), where he met his first wife, Jennifer Leak, as they were co-stars in the movie.

Tim Matheson (Source: IMDb)
Later, he joined the eighth season of the tv show The Virginian in 1969 and was a part of the movie Magnum Force in 1973. Then in 1976, Matheson starred alongside Kurt Russell in the NBC series The Hunt. 
Following a series of supporting roles, the actor finally landed a prominent one in the movie Animal House.
Matheson's Notable Roles In 'Animal House' and 'The West Wing'
Matheson's National Lampoon's Animal House (1978) was a well-acclaimed comedy movie where he portrayed the smooth-talking ladies' man Eric "Otter" Stratton.
The movie ranked fifth on Bravo's '100 Funniest Movies', and no. 36 on AFI's '100 Years... 100 Laughs' list of the 100 best American comedies. It ranked 279th on Empire magazine's list of 'The 500 Best Movies of All Time' in 2008.
In the NBC drama The West Wing (1999–2006), the 73-year-old actor had portrayed Vice President John Hoynes and received two Primetime Emmy Award nominations for 'Outstanding Guest Actor in a Drama Series. It was another one of his notable roles in Hollywood.
Matheson's Recent Works
Even at 73, Matheson has still not stopped his journey in Hollywood. He has been involved in various projects like White Collar, Scooby-Doo! Mystery Incorporated, CSI: Crime Scene Investigation, The Good Fight, This Is Us, and Fast & Furious Spy Racers. 

Tim Matheson and Jeffrey Donovan in Burn Notice. (Source: IMDb)
In total, he has been credited for 190 cinematic projects as an actor.
Matheson Behind The TV Screen
As much as the actor has been in front of the camera, he also loves to direct and produce. In 2011, Matheson joined the cast of The CW's Hart of Dixie, where he also directed eight episodes.
Matheson's credits as a director also include Burn Notice, Criminal Minds, Cold Case, Suits, White Collar, and many more. He has also worked on the pilot for FOX's The Good Guys and USA Network's successful original series Covert Affairs.
All in all, he has been credited for 45 projects as a director and four as a producer.