What Is Tichina Arnold's Net Worth? — Also Read about Her New Talk Show 'Tisha & Tichina Have Issues'
In her latest venture, 'Tisha and Tichina Have Issues,' Tishina and Tisha add a fresh new spin on celebrity interviews.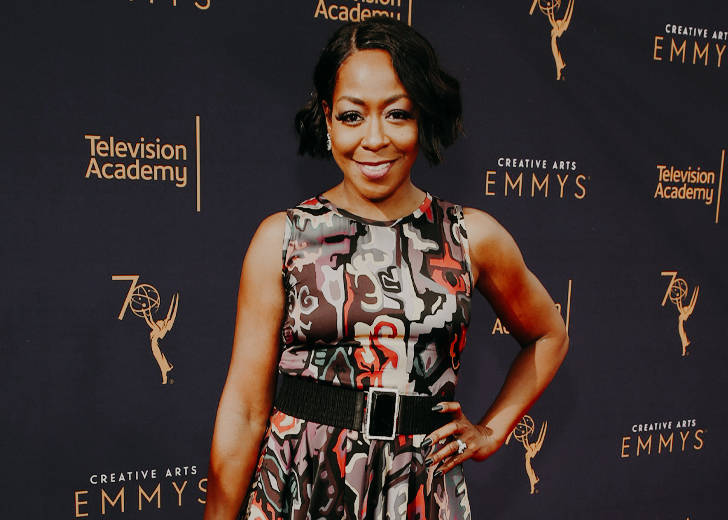 Tichina Arnold first got her television break in 1985 on the soap opera Ryan's Hope. Since then, she has steadily climbed her way to the top, her most notable work being Pamela James's role in the classic 90s sitcom Martin, known for its biting humor and sharp tag lines. With a career spanning over four decades, it is not surprising that the actress is worth a lot. 
The actress has appeared in numerous television shows, but her talk show, Tisha & Tichina Have Issues with long-time best friend and fellow actress Tisha Campbell is her first. 
'Tisha & Tichina Have Issues'
In their latest venture, the duo is uniting to add a fresh new spin on celebrity interviews. 
Each episode of the series will be filmed from the pair's homes, with the duo welcoming a public figure for intimate and candid discussions. For the show's twist, they will be joined by one of their closest friends or confidants to keep them off script and bring a fresh perspective on current events and never-before-heard personal stories. 
Given that the two spent five seasons together filming for the hit series Martin and hilariously co-hosted the 2020 Soul Train Awards, there's no doubt that they will bring their trademark sense of humor and infectious personality, here too.
I am pleased to be working with Thinkfactory and my long-time friend and colleague Tisha Campbell on our dream project.  
Arnold's Net Worth: A look Into How She Amassed It
Arnold is more than just an actress. Over the years, she dabbled as an entrepreneur. According to Celebrity Net Worth, Arnold's net-worth is $2 million, amassed from her acting, singing, and entrepreneurial ventures.
The actress was not only famous as Pamela Jones, but she also won an NAACP Image Award for Outstanding Supporting Actress in a Comedy Series for that.
Her second award as Outstanding Actress in a Comedy Series was for the critically acclaimed comedy Everybody Hates Chris, a series inspired by comedian Chris Rock's childhood experiences.
While Arnold worked in numerous television shows, she continued to act in films, including the critically acclaimed Civil Brand. 
Some of her other works include Big Momma's House with Martin Lawrence, the critically acclaimed Civil Brand and Dancing in September, Scenes from a Mall, and comedy Wild Hogs starring John Travolta.
Though Arnold was famous for her tent pole comedic roles, she also starred in dramatic films like The Lena Baker Story and Transformers 2.  
Besides Acting, Tichina Was Also A Singer 
Aside from her acting, the actress loved singing and was a part of the 1986 musical Little Shop of Horrors, where she contributed her mighty vocals to narrate the story. In 2017, she told The Real Daytime hosts about her new album. 
Her Entrepreneurial Venture: 'China Moon Rags'
During the stagnant period in her acting career, the actress launched her company China Moon Rags, selling crystal-embellished wraps, bandanas, and scarves to wear as cover-ups on bad hair days. 
The Swarovski crystals encrusted headgear became the biggest trend in the 2000s and were adorned by major celebrities like Justin Timberlake, Janet Jackson, Lil Bow Wow, Missy Elliott, and Beyonce. The headgears were reportedly sold for anywhere between  $25 to $350.