Owner of a chain of fitness centers, Theresa Roemer once had a three-story tall closet!
Theresa Roemer, a successful entrepreneur who was once the owner of the biggest closet in America, was robbed when she was out having dinner with her husband.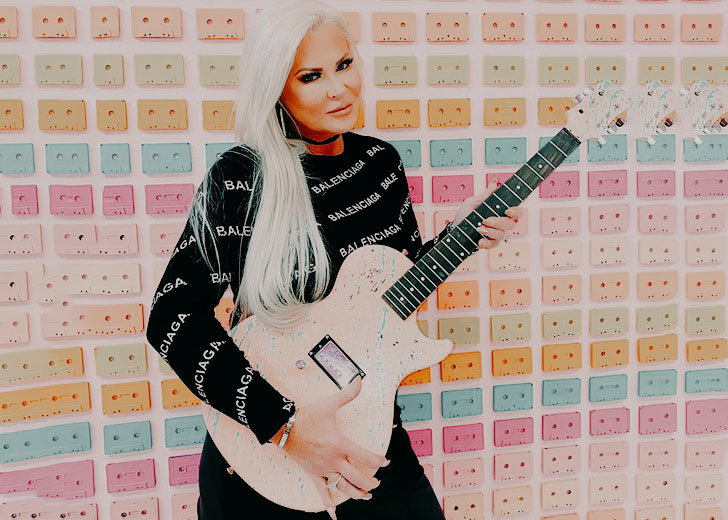 Theresa Roemer has been an entrepreneur for as long as she can remember. With multiple business firms, the CEO of Theresa Roemer, LLC, was known only by a small circle of people in Houston. That was until she made headlines for her half-million-dollar, one of a kind, closet. Now, with a chain of fitness centers, the 59-year-old has built an empire of her own in the lifestyle industry.
'The Biggest' Closet In All Of America
The Colorado State University graduate and her husband were once the proud owners of a three-story, 17,315 square-foot mansion. The mansion had a master bedroom, a master bathroom, nine guest bedrooms, a huge swimming pool, a wine-tasting room, kitchens, a dining room, a gym, and a theater, among other amenities. But, the fascinating thing about the estate was its closet that Roemer owned.
The closet itself was built on 3,000 square-feet and was three stories high, with the mansion's floors connected through a white spiral staircase. Worth somewhere around half a million dollars, the "she cave" housed over a million dollars worth of cloth, shoes, beauty, and other products.
With time, she used her well-established platform to launch her fitness wear line, NI30D Athletics. Even now, she is continuously working on expanding her business.
My closet is my dressing room, but more importantly, it's my retreat. I like to call it my 'female man cave.' 
Harper's Bazaar pronounced Theresa's closet "the biggest" in all of America, and rightly so. Besides being a wonderland of shoes, clothes, and accessories, the closet had a salon area, a champagne bar, and a mannequin wearing a $10,000 Oscar de la Renta gown.
Roemer Was Robbed
With all those expensive products in the mansion, the entrepreneur and her husband had kept tight security with theft alarms and locks. However, in August 2014, just a month after Roemer and her larger-than-life closet went viral, they were robbed. 
A burglar broke into the Roemers' home while they were out for dinner, that too on an unfortunate day when they forgot to turn on the alarms and lock the closet. This resulted in a huge robbery with about a million dollars in losses. Jewelry, watches, and handbags were stolen, all of which traumatized the socialite. The culprit wasn't caught, which added to Roemer's misery, and eventually, they decided to move away and hence listed the house on sale.
In September 2020, the couple finally sold their huge mansion as the fitness enthusiast looked forward to building an even bigger closet.
This house was never meant to be a house that me and my children would live in together. It was always meant to be a house to flip. I want to build another one and build a bigger closet."
Roemer's Business Career Timeline: From Fitness Centers to Real Estate
The now-wealthy business entrepreneur was just a normal farm girl. But, what made Roemer stand out amongst her peers was her work ethic. From delivering newspapers to mowing lawns, she was always working towards earning more money.
Diagnosed with a lifetime of physical constraints due to a heart murmur, the Nebraska native was determined to stay active, healthy, and physically fit. That is how she got the idea of opening her own fitness center, Body by Design, in 1991. In just nine years, a dream project that started at Wyoming was branched out to five different places.
By October 2004, the socialite had joined hands with her husband, Lamar, to become the COO of Roemer Oil company. Less than two years later, in May 2006, she used her real estate talent and became an agent with Beth Wolff Real Estate GMAC.
Her hustle didn't stop there. In August 2010, she launched her brand Theresa Roemer LLC "True and Real." Even today, she is continuously working on expanding her business.
With a massive oil company, real estate acquisitions, and all the business endeavors that she owns, it is for sure that she has a hefty bank balance. According to Wealthy Persons, she has an impressive net worth of $15 million.
However, the self-made millionaire, who owns at least one Rolls Royce, is yet to disclose the exact figure, so your guess is as good as ours!