'The Kazoo Kid' is now monetizing his decade long lost fame
The old funny TV advertisement titled 'You On Kazoo' featuring a young boy enthusiastically playing the Kazoo went on to take the internet by storm as it got viral in late 2015. The video got a new life along with the main lead star as get got recognized as The Kazoo Kid after 27 years through social media.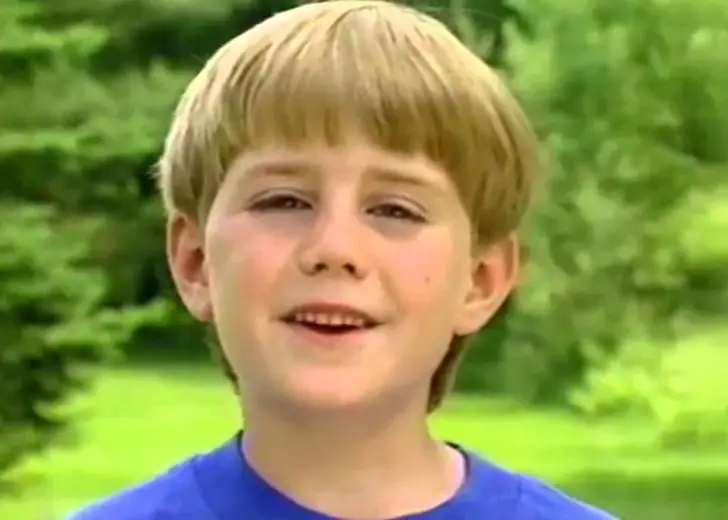 An old funny TV advertisement titled You On Kazoo!, featuring a young boy enthusiastically playing the Kazoo, took the internet by storm when it got viral in late 2015, 27 years after it was first aired on TV. The video got a new life, and so did the main lead star who got famous on social media as 'The Kazoo Kid.'
The Kazoo Kid
If you've been an avid social media user this past few years, then you most definitely have come across either a video, a gif, a photo, or a meme with a blonde bowl hair cut boy who made the rounds as 'The Kazoo Kid.'
The advertisement that made him famous was initially released in 1989 as a TV commercial titled You On Kazoo! to promote a toy instrument Kazoo, that made a buzzing sound alongside one's voice. Nobody would have ever guessed that the ad would blow up the internet after almost three decades with such funny and hilarious memes and videos.
Memes Helped the Kazoo Kid to Regain Popularity
You On Kazoo! was a dead media for almost three decades. Suddenly, the Kazoo Kid re-appeared in 2011 as a five-minute commercial segment on YouTube by Jim VanBlarium.
Later, in August 2014, a remixed and short version of the commercial got over half a million views and became a hit. Thanks to Dead VCR's official channel, which uploaded the hilarious video and appealed to the audience. As of January 2021, the video has over 50 million views on the Platform.
The next phase of You On Kazoo!'s internet storm came in 2015 when one of the Reddit users uploaded the video, which gained a lot of attraction and even led to numerous fan versions and revamped mixes posted on SoundCloud and YouTube. Also, there were several reaction videos on clips made by popular YouTubers.
Countless remixes, memes, and parodies of the commercial clip went viral, and google searches spiked with interest in the Kazoo Kid. But until 2016, nobody knew who he really was.
On January 7, 2016, a Twitter user named @penguin_man97 revealed the Kazoo Kid's real identity via tweet. The mysterious boy in a blue t-shirt turned out to be Brett Ambler.
Kazoo Kid Evolved into a Kazoo Man
In case you're wondering how the bowl haircut Kid looks like now, he is a grown-up adult with a bearded look and short hair. In fact, Ambler still works in the entertainment field as an actor and musician.
However, netizens wanted to know more about him and his reactions to the situation, so he also did an Ask Me Anything segment on Reddit. He wrote:
I Am Brett Ambler aka kazoo kid! AMA! I starred in "Special Friends: Starring You On Kazoo" in '89 and recently the internet found me out. AMA!
Not only that, but the actor also unveiled that he can still play the kazoo pretty well. The best part is that the 1989 original video's child artists had a digital reunion as the viral video started a short trend in 2016 called Kazoomania, where people started buying the Kazoo.
Since getting discovered as Kazoo Kid in 2016, Ambler took advantage of the viral video to promote himself. To this day, he posts several videos on his YouTube channel playing other musical instruments along with the kazoo, maintaining his robust Kazoo Kid identity and connecting with the audience.
His Twitter bio proudly reads, "Actor, Bespoke Song Writer, Kazoo Kid, General Monkey. Rep'd by Talent Plus in MO and Radical Artists in CO."  He also has official Kazoo Kid merchandise, all thanks to the internet that gave him a second chance at being famous.
Fire sale! Cameo style

KAZOO KID SHOUT OUTS

The economy is crap so...
Pay Any Amount. Name Your Price.

Me and you. Let's kazoo.
DM me or reply to this tweet. pic.twitter.com/XAeQ0IFEJt — Brett Ambler (@brettambler) November 7, 2020